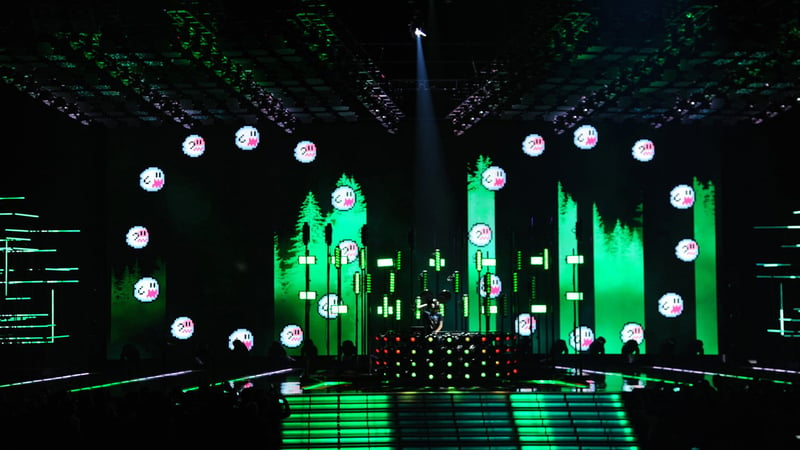 By Steven Petite
In five short years, The Game Awards has become one of the major events in the industry. Created and hosted by Geoff Keighley, the annual awards show celebrates the best games of a given year. This year happened to have one of the better slates of games in recent memory, which naturally leads to heated competition for the awards at this year's ceremony.
We're collecting all of the winners here in this article. We'll continuously update throughout the show as more winners are announced.
*Bold denotes winners.
Game of the Year
Best Game Direction
God of War
Red Dead Redemption 2
Marvel's Spider-Man
Best Narrative
God of War
Red Dead Redemption 2
Marvel's Spider-Man
Life is Strange 2: Episode 1
Best Art Direction
Assassin's Creed Odyssey
Detroit: Become Human
God of War
Red Dead Redemption 2
Best Score/Music
Red Dead Redemption 2
Octopath Traveler
God of War
Celeste
Ni no Kuni II: Revenant Kingdom
Marvel's Spider-Man
Best Audio Design
God of War
Red Dead Redemption 2
Forza Horizon 4
Marvel's Spider-Man
Best Performance
Christopher Judge — God of War
Yuri Lowenthal — Marvel's Spider-Man
Roger Clark — Red Dead Redemption 2
Melissanthi Mahut — Assassin's Creed Odyssey
Bryan Dechart — Detroit: Become Human
Games for Impact
11-11 Memories Retold
Life is Strange 2: Episode 1
The Missing: JJ Macfield and the Island of Memories
Celeste
Best Ongoing Game
Best Mobile Game
PUBG Mobile
Donut County
Reigns: Game of Thrones
Florence
Best VR/AR Game
Astro Bot Rescue Mission
Firewall: Zero Hour
Tetris Effect
Beat Sabre
Moss
Best Action Game
Call of Duty: Black Ops 4
Dead Cells
Destiny 2: Forsaken
Far Cry 5
Mega Man 11
Best Action/Adventure Game
Red Dead Redemption 2
Shadow of the Tomb Raider
Marvel's Spider-Man
God of War
Assassin's Creed Odyssey
Best RPG
Ni no Kuni II: Revenant Kingdom
Pillars of Eternity II: Deadfire
Monster Hunter World

Best Fighting Game
Dragon Ball FighterZ
Soulcalibur VI
BlaZBlue: Cross Tag Battle
Street Fighter V: Arcade Edition
Best Family Game
Overcooked 2
Starlink: Battle for Atlas
Best Strategy Game
BattleTech
Frostpunk
The Banner Saga 3

Valkyria Chronicles 4
Best Sports/Racing Game
Best Multiplayer
Best Student Game
Combat 2018
Dash Quasar
Jera
Liff
RE: Charge
Best Independent Game
Celeste
Dead Cells
Return of the Obra Dinn
The Messenger
Best Debut Indie Game
Donut County
Florence
The Messenger
Yoku's Island Express
Best Esports Game
Overwatch
Fortnite
League of Legends

Dota 2
CS: Go
Best eSports Player
Dominique "SonicFox" McLean
Hajime "Tokido" Taniguchi
Jian "Uzi" Zi-Hao
Oleksandr "s1mple" Kostyliev
Sung-hyeon "JJonak" Bang
Best eSports Team
Astralis
Fnatic
Cloud9
OG
London Spitfire
Best eSports Coach
Danny "zonic" Sorensen
Bok "Reapered" Han-gyu
Jakob "YamatoCannon" Mebdi
Dylan Falco
Janko "YNk" Paunovic
Cristian "ppasarel" Banaseanu
Best eSports Event
Overwatch League Grand Finals
ELEAGUE Major: Boston 2018
League of Legends World Championship
EVO 2018
The International 2018
Best eSports Host
Alex "Goldenboy" Mendez
Alex "Machine" Richardson
Anders Blume
Eefje "Sjokz" Depoortere
Paul "RedEye" Chaloner
Best eSports Moment
G2 beating RNG
SonicFox side switch against Go1 in DBZ
C9 comeback win in triple Overtime vs. FAZE
KT vs. IG Base Race
OG's upset of LGD
Content Creator of the Year
Ninja
Pokimane
Dr. Lupo
Myth
Willyrex

helps readers keep tabs on the fast-paced world of tech with all the latest news, fun product reviews, insightful editorials, and one-of-a-kind sneak peeks.