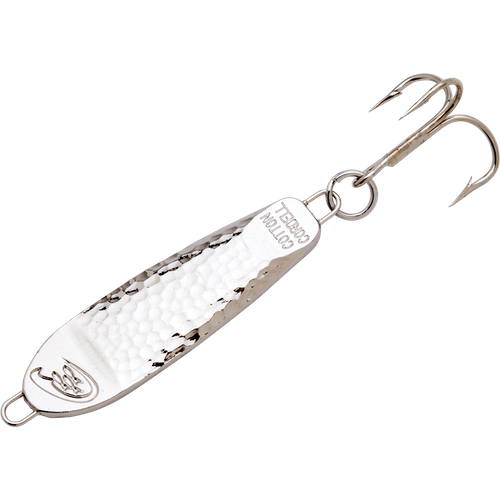 Originally posted on: https://moestackleshop.com/texas-striper-guides-favorite-lures/
I am a lucky guy! I owned a very successful Striper Fishing Lure Manufacturing company from 2008 to 2017. It did not take for Texas Striper Guides Favorite Lures to come up in conversations at the shop! I know almost all of the Texas Striper Guides, and had a great Prostaff with input from the best! My health went south with a bad case of lead poisoning and two cervical neck fusion surgeries! I sold the business in 2017 and started an Internet Consulting Firm. We design websites for fishing guides and help them rank organically on google. The new moestackleshop.com is now a blog site that discusses Striper Fishing Lures and much more. Read on and find out Texas Striper Guides Favorite Lures and much more!
Lake Texoma Fishing Guide John Blasingame Favorite Lure
Contact Infomation:
Adventure Texoma Outdoors
132 Grandpappy Dr.
Denison TX 75020
Website
john@adventuretexomaoutdoors.com
903-814-5566
Marina Map
Texas Striper Guides Favorite Lures: YUM YUMbrella

Flash Mob Jr.
Description: A downsized version of the full-sized YUMbrella that can be fished on any size of spinning or casting setup. Its smaller size and weight permit use on lighter tackle. Five swivel connections permit attachment of up to five baits or lures. Four blades team with a realistic-looking head to mimic a group of baitfish swimming in tight formation. Super-strong, heat-treated stainless steel wire enables the system to withstand repeated hits. BUY NOW!
Texoma Striper Guide John Blasingame Quick Tip:
We fish A-rigs almost year-round on Lake Texoma and hang big Striper with this five-arm lure! We will load up the Yumbrella with YUM Yumbrella Accessory Kit and start slow rolling for Striper in February. When the rocks start to warm up, we will put only one jig head on the long arm and add more willow blades. This is our shallow water A-Rig and Texoma Striper eat them up! Make sure your A-Rig is reaching the Striper you are marking on your graph. Most Anglers fear losing a $ 15 Lure and fish over the top of hungry Striper! Please use caution releasing multiple hookups. You have 5 hooks and they are sharp! Follow Striper Fishing Lures for more information.
Lake Tawakoni Fishing Guide Andrew Taylor Favorite Lure
Contact Infomation:
Lake Tawakoni Guide
549 South Texas St.
Emory TX 75440
Website
Etxbass@gmail.com
903-269-6587
Texas Striper Guides Favorite Lures: Nichols Ben Parker Magnum Flutter Spoon
Description: Measuring in at a behemoth 8-inches and featuring a nickel-plated, chrome finish, it was perfected by bass pro, Ben Parker. Equipped with a super sharp 3/0 Treble tied with Pearl Flashabou, Nichols Ben Parker Magnum Spoon also comes with a size 4 Spro Power Swivel on top to maximize action and reduce line twist. BUY NOW!
Tawakoni Striper Guide Andrew Taylor Quick Tip:
Big Flutter Spoons and Lake Tawakoni Striper and Hybrid Striper are a match made in Heaven! June and July Striper will key on very large Gizzard Shad and the 8 inch Ben Parker Magnum will put big fish in the net! Be careful with these huge flutter spoons they cast like a knuckle-ball and have very sharp hooks! Cast the spoon out and let it sink to the desired depth. Watch your line because most strikes are on the fall. Take 2-3 turns of your bait-cast reel, stop, release controlled line! Reel 2-3 more times, release controlled line until your spoon gets back to the boat. Keep your rod tip at the 2 o'clock position! Follow Striper Fishing Lures for more information.
Lake Lavon Fishing Guide Carey Thorn Favorite Lure
Contact Infomation:
White Bass Fishing Texas
1407 E. 15th St.
Palno TX 75074
Website
whitebassfishingtexas@gmail.com
469-528-0210
Texas Striper Guides Favorite Lures: Bomber Slab Spoon 7/8oz Chrome
Description: Catch white bass, trout and striper with the BOMBER Lures 7/8 oz Slab Spoon. The spoon has a treble hook and is excellent for casting for schoolers and fishing deep, vertical drops. The lure features heavyweight and a unique shape to reach the strike zone quickly. BUY NOW!
Lavon White Bass Guide Carey Thorn Quick Tip:
We love chrome slab spoons that have a small profile. Lavon has a huge population of smaller size threadfin shad so we match the hatch with a small chrome slab spoon. When fish are schooling on top, don't change lures, just swim your slab spoon on top of the water. If a White Bass misses the lure, stop your retrieve and let the slab sink! You should get another strike on the fall! Follow Striper Fishing Lures for more information.
Thanks to Texas Striper Fishing Guides Input
This is our first multiple guest blog post and I think it went pretty well. Just wanted to take the time to thank all the Fishing Guides for input on this post! If you are looking for a great Striper Guide on Lake Tawakoni, Lake Texoma, or Lake Lavon, give these guys a shout out! See you on the water, Cheers!
Lake Texoma Fishing Guides
Texoma Guide John Blasingame
Texoma Guide Steve Buckley
Texoma Guide Coy Devoll
Lake Tawakoni Fishing Guides
Tawakoni Guide Andrew Taylor
Tawakoni Guide Mickey Casey
Tawakoni Guide Cliff Thornton
Tawakoni Guide Matt Cartwright
Tawakoni Guide James Evans
Tawakoni Guide Tony Pennebaker
Lake Lavon Fishing Guides
Information contained on this page is provided by an independent third-party content provider. Frankly and this Site make no warranties or representations in connection therewith. If you are affiliated with this page and would like it removed please contact pressreleases@franklymedia.com