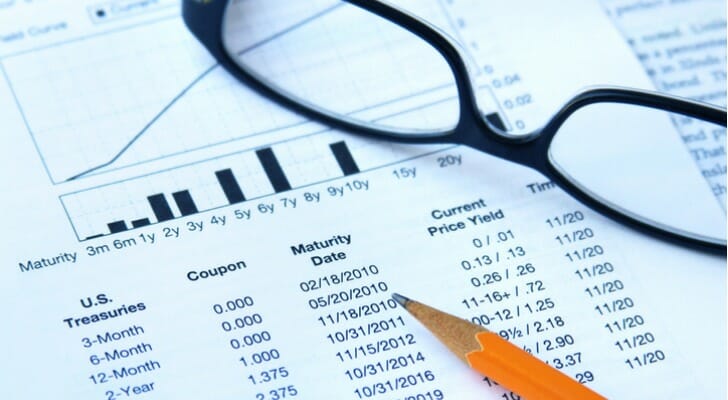 Treasury bonds and bills can be an important part of your investment strategy. However, treasury yields will determine their value to your portfolio. Treasury yields represent how much profit you earn by buying U.S. Treasury bonds, bills, or notes. They can reflect the state of the economy or affect the quality of your mortgage. Before investing, it helps to know how treasury yields are calculated and how they affect the economy.

Treasury Yields Explained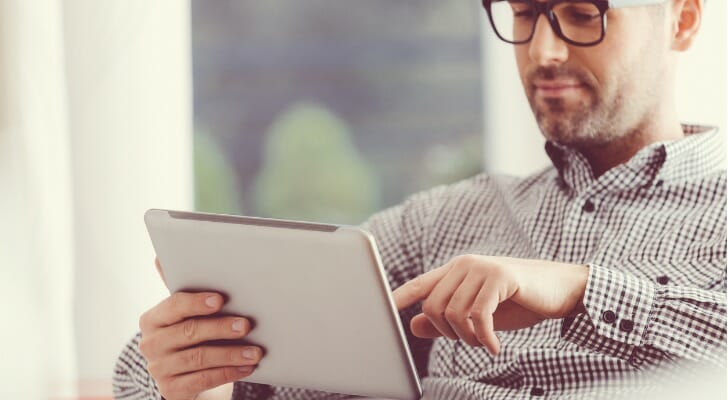 The U.S. government often needs to raise capital to build facilities, roads and other infrastructure. It will sell off debt instruments to bring in that money, and will often do so with help from the U.S. Treasury. Instruments at the Treasury's disposal include treasury bills, treasury notes, and treasury bonds.
Treasury bills, or T-bills, are bonds that mature within a year. If a short-term investment doesn't interest you, treasury bills tend to mature within 10 years or less. Finally, for long-term investors, treasury bonds mature within 20 to 30 years.
A treasury yield is how much investors can earn when they purchase one of those government debt obligations. It is the percentage earned on that investment, or the interest rate at which the government is borrowing money.
How Treasury Yields Change
Treasuries have a face value and fixed interest rate when they are issued, but are sold at auction to the highest bidder. When a buyer pays more than face value, the yield rate falls. For instance, an investor who purchases a bond for $100,100 will only get the face value of $100,000 when that bond matures. When demand is lower and investors pay below face or par value, the yield rate rises as a result.
Treasuries are backed by the U.S. government and considered low-risk. Investors loan the government money, and the government pays them interest payments known as coupons to compensate them. If the Federal. Reserve decides to raise key interest rates, treasury yields may increase. Even an expected rate hike can boost treasury yields.
Each treasury offering has a different yield, with long-term securities typically having a higher yield than short-term items. However, yields aren't always so tidy. As of Aug. 6, 2019, the treasury yield on a 6-month treasury bill is 2%. A 10-year note has a 1.73% yield, while a 20-year bond is 2.03%. The Treasury posts yield rates online daily.
Calculating Treasury Yields
The formula for calculating treasury yields is complicated and changes based on several factors—the bond's face value, maturity date, purchase price, and coupon.
The Federal Reserve Bank of New York notes that yields on treasury bills require two different methods: The discount yield method and investment yield method. The discount yield formula looks like this:
[(FV PP)/FV] * [360/M]
In this case FV stands for face value, while PP is purchase price. M is the maturity of the bill, so a six-month treasury bill would require 182 days. That 360 is the number of days used by banks to determine short-term interest rates. Thus, the discount yield for a 182-day treasury bill, auctioned at an average price of $9,659.30 per $10,000 face value would be 6.74%.
The investment yield method is based calendar years, so 360 days would be replaced by 365 days, or 366 in leap years. Using the same treasury bill from the example above, the treasury yield would ab 7.07%.
The formula for bonds and notes is a bit more complex:
[C + ((FV PP) / M)] [(FV + PP)/2]
In this formula, the C stands for the coupon rate, while the face value, purchase price, and maturity all remain the same. If the Treasury issued a 7-year note with a $100 face value with a 7.875% coupon rate that sold at an average of $99.709, the treasury yield would be 7.93%.
Why Treasury Yields Matter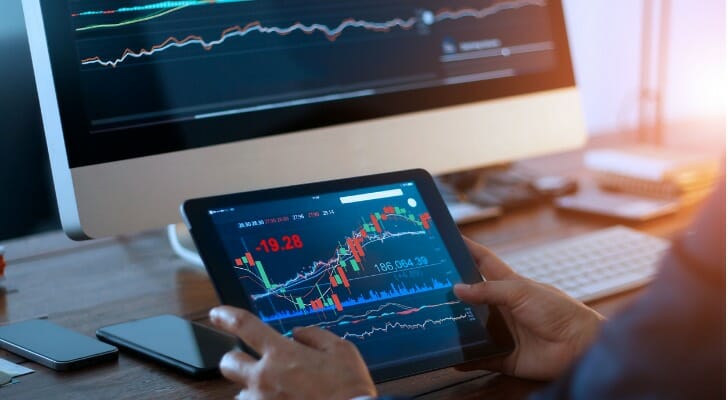 Treasury yields can indicate the overall state of the stock market and the general economy. For example, as treasury yields increase, so do other interest rates.
These rates include mortgage interest rates, auto loans, and business loans. Experts have long looked at the 10-year U.S. Treasury yield as a benchmark of the state of the economy.
Treasury rates also signify the level of investor confidence. When confidence in the market is low, buyers tend to gravitate toward safer investments like treasuries. Thus, the demand for treasury bonds increases. When investor confidence is high, buyers may take on riskier investments and lower demand for government-backed securities.
The Bottom Line
While treasury yields represent the return on investment when buying government-backed debt securities such as a treasury bond, they are important to the financial world for many reasons.
They also affect interest rates in other areas of the market, such as mortgage interest rates. And perhaps more importantly, they can be good indicators of the state of the market and investor confidence.
Bond Tips
If you're considering adding treasury bonds to your portfolio, figuring out treasury yields can be useful. A financial advisor can help you with that. Finding the right financial advisor that fits your needs doesn't have to be hard. SmartAsset's free tool matches you with financial advisors in your area in 5 minutes. If you're ready to be matched with local advisors that will help you achieve your financial goals, get started now.
There are other bonds out there that can be sound investments if treasury bonds aren't the right fit. The SmartAsset bond buying guide can help you find relatively safe places to put your hard-earned cash.
Photo credit: iStock.com/outline205, iStock.com/izusek, iStock.com/ipopba
The post What Are Treasury Yields and Why Do They Matter? appeared first on SmartAsset Blog.
Information contained on this page is provided by an independent third-party content provider. Frankly and this Site make no warranties or representations in connection therewith. If you are affiliated with this page and would like it removed please contact pressreleases@franklymedia.com