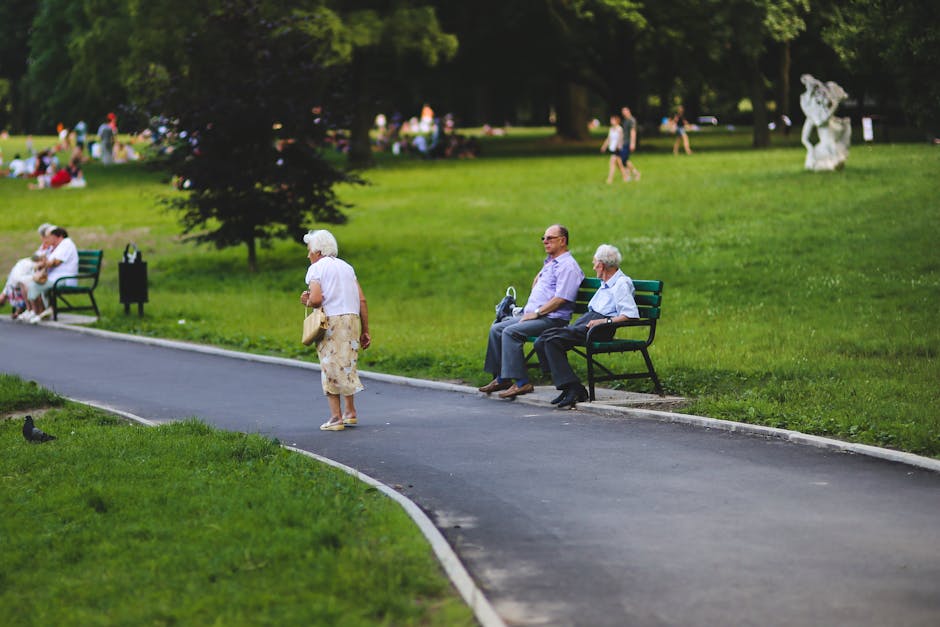 Originally posted on https://www.news9.com/story/40898827/5-key-qualities-to-look-for-when-choosing-between-retirement-homes
You're retired or close to retiring! Congratulations! That truly is an enormous, positive accomplishment.
Now you're thinking about moving into a retirement home. Even better! You can socialize and relax while also being safe and taken care of.
A good retirement home should be comfortable and fit your lifestyle. Whether you're looking for one for yourself or a loved one, here are five key qualities to look for when deliberating between retirement homes.
1. Doesn't Make You Feel Old
If you're newly retired, you don't want to feel like you're moving into an "old age home." You're not old!
The stereotype is that retirement homes are for the elderly but that's just not true. Not only is 65 not old, but retirees are also getting younger and younger. In fact, over 24% of retirees in America are under 56!
Maybe you're retiring because you can't go back to work after an injury. Visit https://www.preszlerlaw-ns.com/ for information about personal injury lawyers and how they can help.
Think of it as "resort living." Think of it as comfortable, even luxury living on your own terms, nothing to do with age.
Pay attention to the vibe of places you check out. Is it "old" feeling or more resort living? You don't have to choose a place that makes you feel old!
2. Plenty to Do
Be sure to find out the activities and possibilities offered at each retirement home. Game nights, dances, formal dinners, and movies are common in quality retirement homes.
You can also look into events and things to do near and around the home. Unless you're into total quiet, you might not want to choose a place in the middle of nowhere!
Local theaters, parks, and restaurants are all things to look for and keep in mind. If you want an active and fun social life, be sure that your retirement home has plenty to do.
3. Amenities and Conveniences
Don't forget to look into the amenities and conveniences of your retirement home. That includes cleaning services, cooking services, doctors and other healthcare professionals.
Also the local public transportation! If you are leaving your car behind or just want to drive less, check out the buses and taxis that frequent the area.
You don't want to unconsciously expect certain conveniences and then be disappointed. So think carefully about the amenities and conveniences you want and need, then look for them specifically at each home.
4. Weather
Isn't being a "snowbird" part of the definition of being retired? Living in one beautiful place during the summer (like Montana or Utah) and moving to a warmer place (like Nevada or Florida) during the winter?
Weather is the name of the game in retirement! You finally don't have to live somewhere solely based on your employment!
When considering a retirement home, be sure to focus on the weather and climate of the area. Choose somewhere that you think is beautiful, whether that be the deserts of Arizona or the coasts of Rhode Island.
Choose somewhere that gets the amount of rain, sun, and snow you like. Whether that be the overcast beaches of Oregon, the misty mountains of Colorado, or the endless sunny days of Hawaii!
5. Cost
While comfort, lifestyle, and convenience are all ideal for retirement, you must also consider affordability! You don't want to choose a place and then run out of money in five years.
Cost and sustainability are crucial when it comes to picking your retirement home. Sit down and really map out your finances. Most homes even have a financial person you can sit down with to discuss your situation.
Weigh your monthly income against the monthly expense of the retirement home. What state, city, type of home, and level of care can you truly afford?
Retirement Homes Should Be Designed for You
You don't need to settle when it comes to where you're going to live at this stage in your life. You'll talk to and look at many retirement homes in your search, but the one you choose should be just for you.
Check out our other articles about retirement. You can learn about what to expect and how to prepare.
Information contained on this page is provided by an independent third-party content provider. Frankly and this Site make no warranties or representations in connection therewith. If you are affiliated with this page and would like it removed please contact pressreleases@franklymedia.com