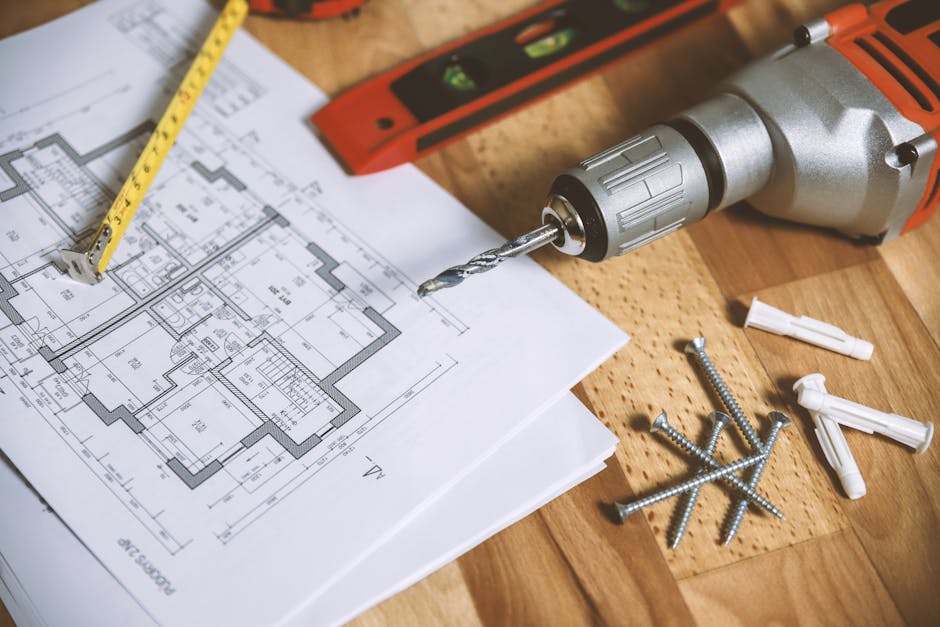 Originally posted on http://www.kake.com/story/40898828/hunting-for-an-expert-the-top-tips-for-finding-the-right-engineering-consultant
Engineering consultants are licensed professionals with either mechanical, electrical, environmental, chemical, civil, structural, or industrial qualifications. They're frequently hired to help builders and architects with technical challenges. Engineers work improves the performance of buildings and other structures worldwide.
If you've been searching for the right engineering consultant, there are certain things to look for to help you make the best choice. Some consultants work independently, and others work with engineering consulting firms.
Here are some of the things to look for and ask when searching for the right engineering consultant for the job:
The Right Education
When looking for an engineering consultant, look for someone with the right education. This might include a degree in engineering or at least, a closely related degree. Candidates with an advanced degree are desirable because of the specialization they offer.
It's also a good idea to seek out engineering consultants that are licensed to perform the job. In many areas, only licensed engineers can take on certain projects legally.
Look for An Engineering Consultant With Experience
Academic knowledge is essential, but education alone isn't all you should seek. A good millimeter-wave consultant will have the ability to analyze existing systems and make reliable suggestions for improvement. They'll be able to detect any performance problems, both potential and existing.
An engineer that is ready to work as a consultant will have become an expert in their field, and this expertise comes with plenty of experience.
Experience as a member of a professional engineers' association can also boost their credibility. Some of these associations include:
The Institute of Electrical and Electronics Engineers (IEEE)
The American Society of Mechanical Engineers (ASME)
The American Society of Civil Engineers (ASCE)
These associations include some of the best engineers and engineering consultants in the industry.
Find Someone the Right Software Experience
Mastery of certain software programs is a desirable skill in an engineering consultant. The most useful programs in consulting include some of the following:
Trace 700
Developed by a well-known HVAC manufacturer, this particular software meets all the requirements set up by ASHRAE Standard 90.1 as well as the standards of the LEED Green Building Rating system. If you find a candidate that is comfortable with this software, they would likely be a great choice as a consultant.
Revit MEP
Recognized as one of the best software packages for BIM (Building Information Modeling), Revit provides a 3D modeling tool for buildings. It also allows engineers to collaborate as a team on building models. An engineering consultant who has mastered Revit MEP is one worth considering.
Certified Energy Managers Make Great Consultants
The CEM program (Certified Energy Manager Program) is headed up by the Association of Energy Engineers, which is made up of over 17,000 members across the world.
The CEM program is recognized by the United States Department of Energy. Those who seek this certification are serious about energy efficiency and the integrity of their work. If you come across a candidate that has been CEM certified, you can be sure they'll bring a lot of value to any team they join.
Ask Candidates About Similar Projects
Once you've gathered some information about a candidate's background, you can begin the interview process. One of the first questions to ask when seeking a good consultant is "Do you have experience working on projects similar to ours?"
As you ask questions about their past projects, you'll gain a better idea of their qualifications. You'll also gain insight into their ability to handle your specific project requirements.
You might also want to ask if they've ever worked in your city or state before. If they've had experience working in your area, they'll be aware of local regulations and required permits.
Ask for References
Though you've probably already checked out a potential hire's online portfolio, it never hurts to ask them about their past clients.
If they have solid references, you can inquire about the candidate's recent work, and how similar their past work was to what you're looking for. A good candidate should have no reservations about providing references to back up their resume and portfolio.
Ask About Any Past Recognition
Though awards aren't essential in determining if a consultant is a worthwhile candidate, they are indicative of a job well done. If a consulting candidate earned recognition from others in the industry, they were likely an integral part of a great team.
Ask, "What Can You Offer That Others Can't?"
Hiring an engineering consultant is a lot like any other hiring process. You want to be able to narrow down your choices and find someone who stands out above the rest.
Don't hesitate to ask applicants why they feel like they stand out from the crowd. Ask them what they think they can offer that other consultants can't.
Even if a consultant checks off all the boxes on paper, it's important to also look for someone you like and are comfortable interacting with. Seek out someone that communicates well, is professional and dependable, and someone who takes pride in their work.
Find an Engineering Professional
Now that you know some of the qualities to look for in an engineering consultant, search for one in your area on our website.
Whether you need an engineer, attorney, landscaper or any other specialist, you can find the best in your city by browsing our hometown specialists page.
And be sure stay up to date on the local news and weather while you're at it by checking in to our website daily.
Information contained on this page is provided by an independent third-party content provider. Frankly and this Site make no warranties or representations in connection therewith. If you are affiliated with this page and would like it removed please contact pressreleases@franklymedia.com