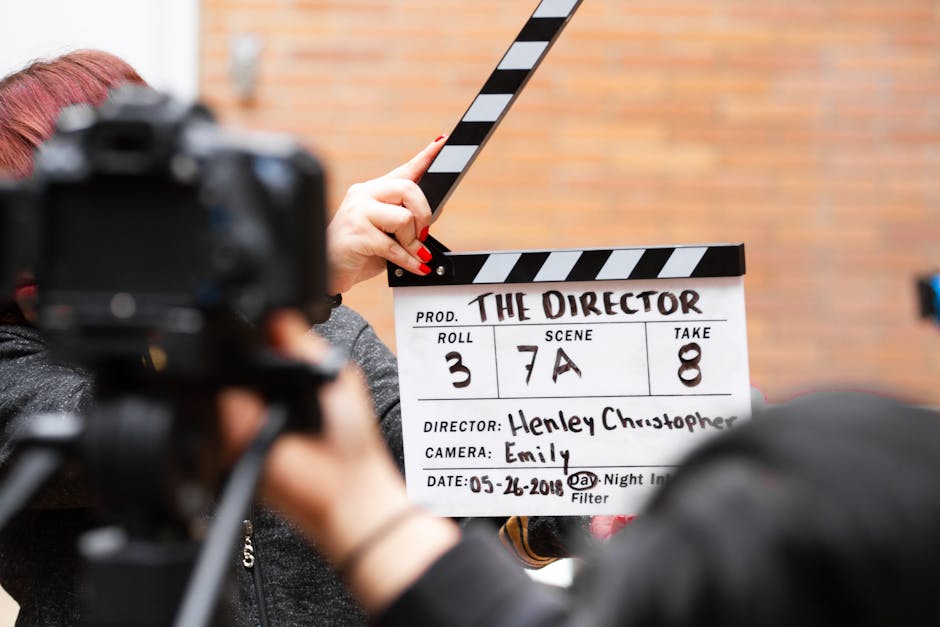 Originally posted on http://www.kake.com/story/40957274/how-to-breakout-into-the-entertainment-industry-with-no-experience
Are you looking to break out into the entertainment industry?
In today's day and age, it can often feel like a distant dream to work in the entertainment industry. Whether you're interested in directing films, becoming a famous pop star or having your own television show, it's crucial to understand your first steps.
The truth is, it's challenging to really make it in this type of industry without experience. When you have little experience to stand on, it's difficult to convince potential employers to give you a chance.
Fortunately, there are steps that anyone can take to build their resume and increase their confidence in breaking into the entertainment industry. If your dream is to work in the entertainment industry, you're going to want to read this. We're uncovering eight of the most simple yet effective steps for breaking out into the entertainment industry without firsthand experience.
There's no denying that this industry can be challenging and intimidating. But, with these steps, you can look forward to beginning your career in the entertainment industry sooner rather than later.
1. Conduct Your Research
First things first, it's always important to conduct the appropriate research in the entertainment industry.
Without the proper knowledge, your dream is not likely to ever become your reality. While researching this field may feel intimidating, it's absolutely essential to learn how to industry works.
In conducting research, you will learn the who, what, where, when and how's of the current entertainment industry. By reading more and more about how the industry works, you can better understand how to best prepare yourself for success.
It's also important to understand how the entertainment industry is changing. This will better help you to establish a profitable career that is current and not going to become displaced.
For example, statistics have found that the DVD market has crashed. While sales and rentals from DVDs were 25 billion in 2005, they have simple plummeted to only 12 billion in the present day.
2. Narrow Your Focus
Let's be honest, the entertainment industry is incredibly large and widespread.
Do yourself a favor and narrow your focus to what you truly want to do. For example, while you may be interested in working in television, it's best to establish a more niche position in television. You may share with future employers that you're generally interested in television, but want to channel your focus to producing television documentaries.
When you specify a more niche position, employers are more likely to take your desires seriously and consider you for future roles.
3. Begin Networking
In an industry such an entertainment, networking is incredibly important.
Once you have a deep-rooted understanding of what you want to do and what your specific focus is, you're ready to start establishing contacts. To do so, you can begin by creating a contact list of everyone you know that is remotely in the industry.
Remember, these people don't have to be directly involved in the industry. Instead, they can be people that are associated with or have leads to the entertainment industry. Don't hesitate to send an introduction email to these contacts explaining your focus and goals.
This can help to take you from no contracts to an entire page of contracts!
4. Develop a Strong Online Presence
When you begin networking, it's essential to have a strong online presence that you can refer contacts to.
Without this online presence, future employers are not likely to take you seriously. For many, this online presence will be a personal website or a portfolio that outlines your focus. Even without experience, you can still create an entire website or portfolio devoted to yourself.
This is where volunteer experience is incredibly helpful and important to document.
5. Ask Questions
If you're considering breaking out into the entertainment industry, it's safe to say that you have a plethora of unanswered questions.
Don't be afraid to ask questions to those that have more experience than you in the industry. Remember, these people were once new to the industry just like you. The odds are that you're going to have some of the exact same questions that they once had in the beginning.
At the end of the day, just remind yourself that people get satisfaction in talking about themselves. This is especially true in regards to their careers and their personal journey toward success. So, don't be afraid to ask questions that are personal or that you fear are too time-consuming.
6. Follow Up
The art of staying in touch is eternally important in the entertainment industry.
If you have an interview, meeting or simply attend an industry-specific networking event, always be sure to follow up with your contacts. This goes to show that you're taking the industry as well as your dreams seriously.
It's also a great way to establish a sense of connection and communication with others in your field. For example, let's say you were to attend a networking event and strike up a conversation with a television producer.
Always be sure to ask for their business card or their contact details. From here, you can follow up with that person through phone or email simply to showcase that you enjoyed and took seriously your previous conversation. Now, that person has your contact details and has a simple way to reach you.
7. Don't Be Afraid to Start Small
Too often we dream big without first willing to dream small.
Remember, the large scale, significant opportunities are not likely to be your first. Instead, you have to train your mind to settle for smaller gigs and smaller opportunities.
While these smaller jobs may not be too generous financially, they're important for networking as well as adding experience to your resume.
8. Stay Positive!
At the end of the day, it's vital to maintain a healthy mind and to stay positive throughout this experience.
If you've done your research, you know firsthand that this industry is incredibly competitive. That being said, do your absolute best to train your mind to be patient in the process.
After all, some of the most famous celebrities in the world has a long and treacherous journey to stardom.
Entertainment Industry
It's safe to say that many young men and women today dream of reaching Hollywood.
While this is a common dream, there's no denying that the entertainment industry can be incredibly intimidating. The truth is, only a minuscule percentage of those who dream of stardom will one day achieve those dreams. In fact, research has found that only 1 in 10,000 people will become famous.
However, this certainly doesn't mean breaking out into the entertainment industry has to be impossible. If you've always dreamed of making it in Hollywood, be sure to use these tips to help make your distant dreams a reality!
Are you looking to stay up-to-date with the latest in entertainment? If so, be sure to peruse our entertainment news section!
Information contained on this page is provided by an independent third-party content provider. Frankly and this Site make no warranties or representations in connection therewith. If you are affiliated with this page and would like it removed please contact pressreleases@franklymedia.com