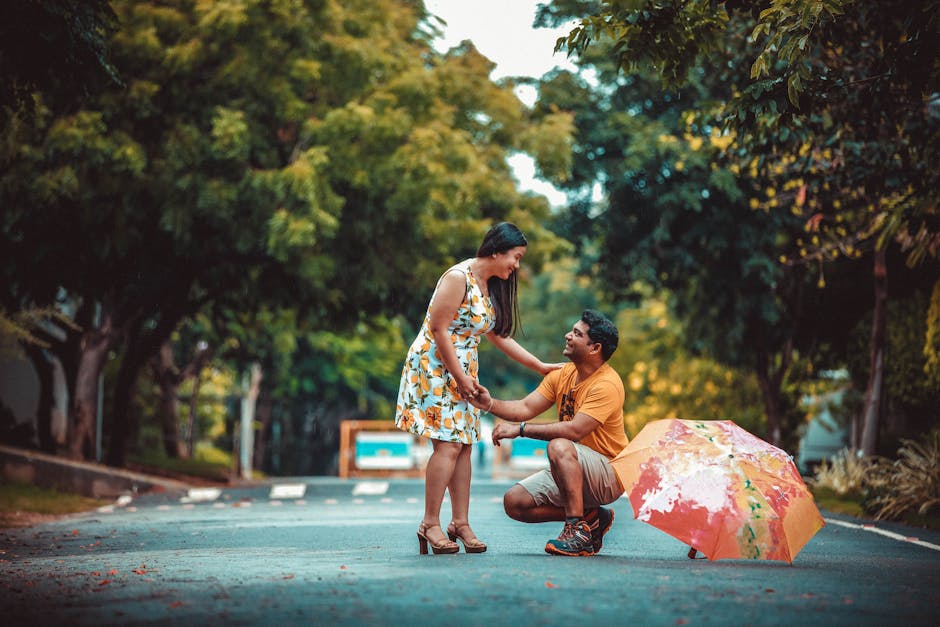 Originally posted on https://www.kitv.com/story/40992368/5-tips-for-making-an-unforgettable-wedding-proposal
Around 2.2 million people each year choose to get married. Marriage usually begins with the wedding proposal.
You'll never forget the moment you got down on one knee to ask the love your life to make the ultimate commitment to you. If you want your marriage proposal to be extra special, then read on for some tips and inspiration.
1. Stick to Will You Marry Me?
The famous popping of the question can come in many shapes and sizes. The words "will you marry me?" can get to the point quicker than most.
Over half of women say that they want you to utter the classic phrase. Don't simply say:
"Will you spend the rest of your life with me?" Or…"I am absolutely committed to you!"
Ask the question so there is no ambiguity. You don't want misunderstandings during this moment.
2. Women Can Do the Asking
If you want to challenge the status quo, the woman should ask the question. People call it the "reverse proposal" when actually it's the real thing.
You may think that your fella may feel emasculated. But, surveys show that around three-quarters of men say that they would like the woman to pop the question.
If you want to impress people, then making your guy's knees shake with a surprise wedding proposal can be enough.
3. Always Try to be Original
There are many types of wedding proposals which have been sadly overdone.
If your best buddy chartered a boat on the Carribean for his proposal to his girlfriend, you shouldn't simply take a page out of his book. You don't want your soon-to-be wife thinking that you lack any imagination. You need to get creative with a tailor-made wedding proposal to make her feel special.
4. Don't Catch Her in PJs
If you want to remember the day you proposed for the rest of your lives, you need to make sure she feels great. You'll likely be taking a picture soon after that will be posted to social media.
Proposing after a long and sweaty hike or when she's just woken up means she won't exactly be "photo-ready."
Not every bride will care about something like that. But, you know your girl best and whether or not looking good for after proposal photos will matter to her.
5. Be Flexible With Your Plan
You can plan everything to the last detail. But, you won't know when the right moment is until it comes.
Many people sit on diamond rings for a while waiting for a special and romantic moment to happen. If you planned a fancy meal in your favorite restaurant, be prepared to change plans last minute if your friends coincidentally are eating at the same place.
The Unforgettable Wedding Proposal
Now you know that making your wedding proposal unforgettable isn't easy. You need to take advice to avoid making any huge mistakes.
If you want to learn more about wedding proposals and much more, check out the rest of our website.
Information contained on this page is provided by an independent third-party content provider. Frankly and this Site make no warranties or representations in connection therewith. If you are affiliated with this page and would like it removed please contact pressreleases@franklymedia.com