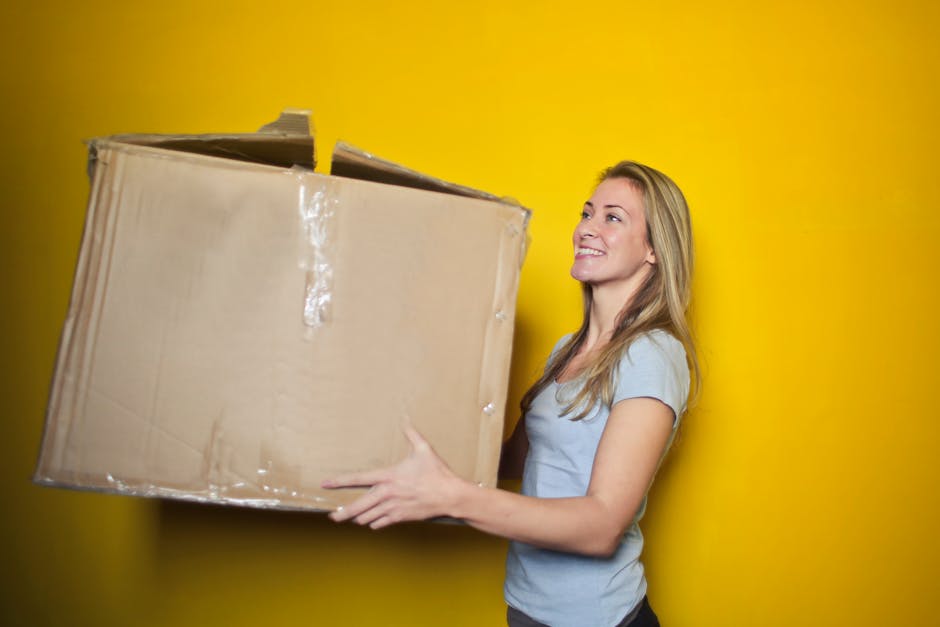 Originally posted on https://bonniebuyshousesfast.com/10-tips-on-how-to-relocate-efficiently-without-breaking-the-bank/
About 35.5 million Americans move each year. Moving is also considered one of the top five most stressful events in life. Whether you are moving cross country or just around the corner, there are ways to help save money and help reduce moving stress.
Looking at moving? Here are a few tips on how you can relocate quickly and efficiently.
1. Get Rid of Stuff
First thing you should do is go through all your stuff. If you can get rid of a lot of stuff, you will have to move less. Start a couple of piles—junk and sell.
Moving gives you a chance to get rid of stuff you don't use or need. You may be able to sell some items that are in decent shape and make money. Have a moving sale or post larger items online.
Make sure you get a receipt for items you donate. You can write these off during tax season.
2. Consider Buying New
You may want to sell more than you think. Start comparing prices in regards to buying new furniture in your new state versus moving your current furniture. You might be surprised by the result.
You can also factor in the money you would make selling your items to help you buy new furniture like couches, beds, and tables. Remember, you don't have to buy new once you move. You may be able to find some good used furniture.
3. Pack Yourself
Moving companies will offer you a moving team to help you pack. You can save a great deal of money by packing yourself. That way you can label the boxes how you want to help you unpack.
4. Don't Buy Boxes or Packing Supplies
Every time you go to the store ask for boxes. Most companies will give you boxes they use to stock the shelves.
Another great place to get boxes for free is your local liquor store. These boxes are usually heavy duty to move the glass bottles.
Start collecting material to help pack as well. This includes newspaper and bubble wrap. Ask your friends and family to start saving these materials when they get their online orders.
You can also use old blankets or your clothes to pack. You can wrap all your glasses in kitchen towels because you need to pack those anyway.
5. Rent a Portable Moving Container
A popular alternative to hiring a moving company is to rent a portable moving container. These containers can also serve as a storage unit until you arrive at your new home.
You load all your boxes and belongings. The moving company will then do the rest to get it to your location. These companies include PODS, Go Mini's, U-Haul's U-Boxes, and 1-800-PACK-RAT to name a few.
Just make sure you give yourself plenty of time to pack up your box. You want to make sure you have everything in a secure spot.
6. Pick Your Date Wisely
Picking the date can impact the cost of your move tremendously. Try moving during the week if possible and not on the weekend. You should also try to avoid moving during the first or last week of the month.
The busiest months for moving are between Memorial Day and Labor Day. So you if your move date is flexible, choose to move mid-month, mid-week, and between October to April for the best prices.
7. Hire Cheap (or Free) Help
If you need help unloading or loading your moving truck, you can find some alternatives other than full-service movers. Try some local options like HireAHelper or enlist friends and family.
You can hire some college or high school kids for a lot less than you would pay a moving company. If you get help from friends or family, you can pay them back with a meal, beer, wine, or a gift card. This could save you thousands of dollars.
8. Use a Freight Trailer
Another way to move your belongings across the country is to use a large freight trailer. It is similar to the storage containers, but the trailer is larger (typically about 28 feet). The average cost of using a freight moving trailer is about $3,000 for a long distance move.
You will be responsible for finding the trailer parking spot at both destinations. A few companies that offer this service include OD Household Services and Estes Suremove.
9. Ask Your Company to Pay
Congratulations if you got a new job and that's why you are moving. If you got a new job, ask the company about relocation policies. Many companies will pay for the move or at least part of that move.
You will just need to document your expenses and save all your receipts including any moving supplies you buy. Also, be sure to ask if they have a preferred moving company because they may offer discounts.
Not all companies will offer relocation. If your new company does not offer assistance, there are some other moving expenses you need to consider, so it's important you set a moving budget.
10. Avoid Shopping Until You Are Unpacked
Another way to save money is to avoid going to the store until you are settled in. The only store you should go to is the grocery store. You want to make sure you have enough time to go through your stuff and see what you really need.
Rushing to the store to get something you think you need may cause you to overspend, especially that first week. Start making a list before you buy, so you can get settled in your new home.
Are You Ready to Relocate?
If you are going to relocate, it's important you take your time and weigh your moving options to save money if possible. The more you can do yourself means the less you will spend. Get quotes from multiple moving companies and options like the moving container or freight trailer.
If you need to sell your home, contact me to sell your home fast and get a fair offer. You may be able to close in as little as 7 to 10 days.
Information contained on this page is provided by an independent third-party content provider. Frankly and this Site make no warranties or representations in connection therewith. If you are affiliated with this page and would like it removed please contact pressreleases@franklymedia.com