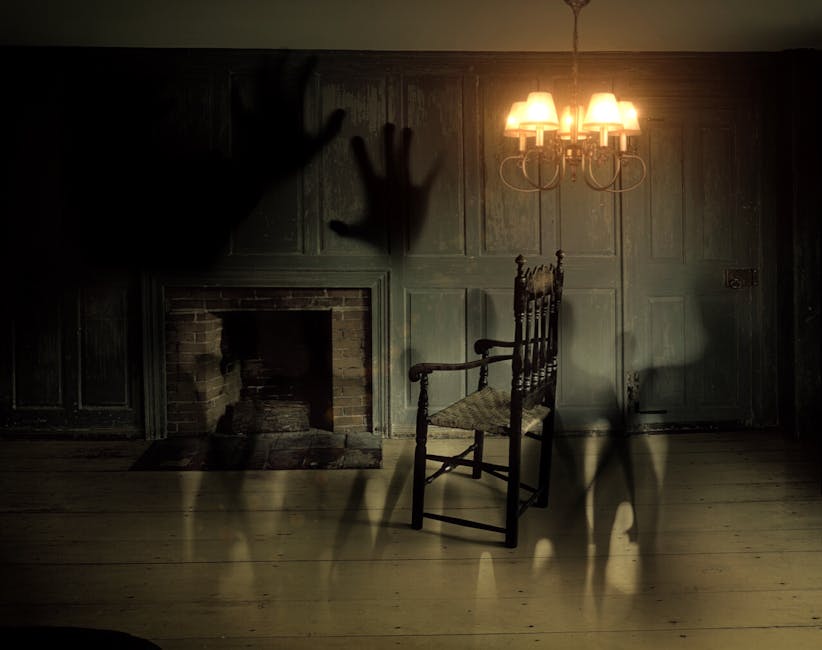 Originally posted on https://www.abc6.com/story/41021267/puzzling-design-how-to-make-an-escape-room
Escape rooms have become one of the most sought-after activities to do with a group of friends, family or even strangers. There's a lot of mystery and suspense that happens when you sign up for this solving one of these interactive puzzles. But there's definitely a method of how to create one.
The fun and excitement come from the well-thought-out plan to keep you pondering, engaged and cooperative with teammates. Keep reading to check out this guide on how to make an escape room for others to enjoy.
Choose a Theme
Of course, all escape rooms have some of the same basic structures. And they all have a general set of rules and outcomes. But one thing that sets them apart from each other is the theme.
Choosing a theme (crime scene, haunted mansion, zombie takeover, etc.) for your escape room can help add a realistic touch to your specific storyline. It also helps with making people believe that they are actually in the scene. If you don't prefer to pick a particular theme you can keep the mystery storyline general.
Start with the Answer
If you want to know how to make an escape room then you have to understand the thrill of problem-solving. People who enjoy completing puzzles get a huge rush from getting to the finish line- the answer.
When you're planning your escape room enigma, it might be helpful to start with the solution of the problem then work your way backward. This could be good for making sure all the details add up along the way.
Write a Storyline
Writing a clever storyline is how to make an escape room appealing and interesting for everyone. The storyline should focus on a problem and solution with a beginning, middle and end flow.
Stay on track with your theme if you chose one. Try to keep the basic story structure as cohesive as possible. Don't overthink this part too much because you'll be able to shift things around once you begin to plan your details.
Map Out the Details
This is where the real fun starts. Now that you've gotten your storyline all planned out, it's time to add some texture. Your job now is to fill in the blanks in between the overall story that you've already given.
There are a few things to consider about how to make an escape room when you're fleshing out the smaller puzzles. Firstly, start writing clues and figuring out where you can hide them. This is going to be an important factor when you're actually setting up the physical room later on.
After this, you should consider the challenge level that you want to set. If you'd like to bump up the difficulty level a bit then considering having multiple puzzles that play out simultaneously. Large groups will especially work well with this structure.
Research to Make It Realistic
A great tip for how to make an escape room more convincing and intriguing is to use actual facts and historical events. You can make your story seem more realistic by doing proper research. For instance, if you choose a theme that takes place in the 1920s, try looking up lifestyles and events from that era.
You can even model the puzzle after true events (within appropriate standards) to take some of the details from real stories. Try making a flowchart of how all of the elements would look if they were solved in chronological order. Don't skip out on enhancing your game room with lots of twists and turns that keep people on their toes.
Focus on Storytelling
This might not seem like an important step in how to make an escape room but it will definitely help players have a good time. Focus in on tieing your storyline together through good storytelling.
The last thing you want to do is create a boring activity that takes no time to solve. Putting together the perfect escape room will depend on how well you can get all of the factors included to mesh together.
Find a Suitable Location
Now that you know exactly what you want everything to look like it's time to find the best place to hold the festivities. If you're creating the game for a smaller, more intimate group then it may work out well doing it in a home or renting a small space. However, if this is to entertain large groups then you'll have to scout for the perfect location.
Remember to consider all of the props and furniture that you'll need to make the puzzle come to life. Also, figure out if you'd like to have multiple rooms included in your game. Be sure that the location is safe and suitable for the type of activity that you're hosting.
Setup Rooms & Props
Finally, it's time to set up all the rooms and props for your escape room. If you've found a location that already has a lot of built-in elements that you need, such as bookcases and chandeliers, then you'll have less reconstructing work to do. However, you might need to do some heavy lifting and hands-on construction to get everything the way you'd like it.
Be creative with the props and physical details that you put in the rooms. For a professional escape room design, make sure that all the sound and electronics are functioning well to give people the full experience. And don't forget to make clear marks on the objects that aren't to be touched or removed.
Do a Test Run
Before you let others try out the room, you should give it a test run yourself. You'll be able to see how well everything fits into the game and gauge the level of difficulty. Make any adjustments that you need to at this moment.
Aim to keep the game fun and exciting!
Ready to Apply These Steps on How to Make an Escape Room?
Learning how to make an escape room is probably the easiest step of the process. The main things to focus on after executing the storyline and details correctly.
If you are creative and adventurous with your planning and design, you'll keep people engaged and thrilled. For more discussions on design, keep browsing the rest of our blog.
Information contained on this page is provided by an independent third-party content provider. Frankly and this Site make no warranties or representations in connection therewith. If you are affiliated with this page and would like it removed please contact pressreleases@franklymedia.com