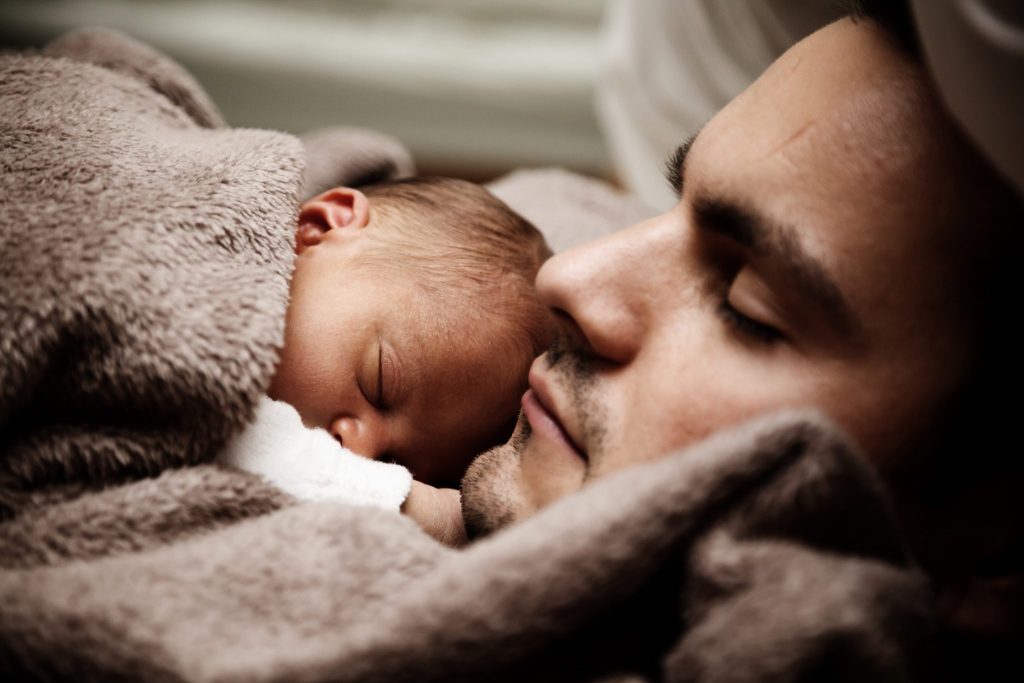 Originally posted on https://www.ivfconceptions.com/gay-lgbt-surrogacy/
Gay Surrogacy Cost is within reach now for our lovely same-sex couples from all over the world.
We are committed to offering safe, secure and affordable gay surrogacy options, worldwide.
The desire of parenthood is natural and the same for all human being, irrespective of their gender or sexual inclination.
Nowadays, LGBT parenting is quite shared, and many options are available. LGBT parenting refers to lesbian, gay, bisexual, and transgender people parenting one or more children.
The good news is scientific research has been consistent in showing that gay and lesbian parents are as fit and capable as heterosexual parents. Their children are as psychologically healthy and well-adjusted as children reared by heterosexual parents.
One of the most recent and widely practised means of parenthood for a single father or gay couple is surrogacy or surrogacy with egg donation.
We are happy to be part of many same-sex family building. We support and guide Intended Parents, irrespective of their marital status or sexual inclination.
In this article, we will cover:
LGBT Surrogacy Process

Is surrogacy legal for gay couples?

Surrogacy for gay parents, country by country

Gay Surrogacy Cost

Conclusion for Surrogacy for gay couples

LGBT Surrogacy Process
Gay parents surrogacy is possible!
Every year more and more gay couples from all over the world are having babies via gay surrogacy to enjoy parenthood!
However, the route of surrogacy is not so easy one, especially for LGBT parents seeking surrogacy. A lot of research and planning is required before entering this enormous emotional and financial enterprise.
Gay Surrogacy is a popular option for homosexual men who wish to be biologically connected to their kids.
The surrogacy process for a gay couple is accomplished by using an egg donor and gestational carrier with the help of medical procedure like IVF. Although the process of hiring of a surrogate mother is the same as heterosexual couples, few additional documentation is needed.
Gay couples can have a few more questions to answers:
Who will be biological parents?
Unlike hetero surrogacy, where both parents genetic materials are utilized to make an embryo, the gay couple needs to decide who's sperms will be used to create the embryos. Some intended dads choose to fertilize eggs for implantation using both partners semen, permitting either one or both of them to be the biological father of a child.
Are you choosing a known or unknown an egg donor?
Although it's sometimes more convenient to work with an agency to use an anonymous egg donor. But most gay couples choose to work with an identified donor to complete the surrogacy procedure.
Intended fathers might opt to use one partner's semen with eggs from a close relative, giving dads a biological link to the baby. Once parents have made these critical decisions, they need to be in a position to continue the surrogacy procedure as any other intended parents would.
Pros and cons of surrogacy for gay surrogacy
More than ever, now it is possible for gay couples to grow family via LGBT surrogacy options.
Still, this is not an option for everyone, and before starting a long, complicated, financially and legally draining surrogacy process, each parent needs to think about the pro and cons of gay surrogacy.
Few most common benefits and challenges of gay surrogacy:
PROS
Surrogacy can be the only way to fulfil surrogacy for gay couples, and with a higher success rate of IVF make it bit easy to do it.
Through surrogacy, it is possible that both same-sex couples can be a biological link with babies.
There are many support group and communities which encourage and facilitate resources for LGBT surrogacy seekers.
CONS
Surrogacy is a legally complicated process. For same-sex couples, there is additional work in term of documentation and parentage of the baby.
The cost of surrogacy is higher for gay men surrogacy as compared to the adoption process.
Sometimes LGBT couples do face discrimination by general society or surrogacy professionals. There are many countries especially developing where people are very judgemental about gay men becoming parents.
Is surrogacy legal for gay couples?
Every state in the USA has different laws regulating gay surrogacy. Few countries don't allow or accept surrogate contracts in any way for same-sex couples.
That will make the legal surrogacy process complex for parents that are particularly same-sex parents. In some countries, LGBT couples might go through an additional procedure to be legally recognized as the parents of their kid and also to obtain the baby birth certificate naming both parents name.
Based on your condition and your circumstances, a gay couple might need:
A pre-birth order to secure their surrogacy journey,
The full adoption of the surrogacy baby,
Parent adoption, or second-parent adoption to ensure both partners are legal parents of the child.
The intended parents need to consult and work closely with surrogacy professionals and a lawyer familiar with state surrogacy laws to navigate the legal procedure. You can contact a surrogacy agency locally or internationally to discuss the requirements in your condition and find out your choices for finishing the surrogacy procedure, no matter where you live.
Although the surrogacy procedure is no different for same-sex couples than any other intended parent, there are plenty of considerations to take into account. There are few options which are somewhat regulated and secure, and there are few options which come with unregulated surrogacy laws.
Unregulated Gay Surrogacy
Most of the international surrogacy countries do not have a legal framework for surrogacy so making it somewhat risky and open to malpractice by the local agencies. Few of such countries are Surrogacy in Kenya, Surrogacy in Mexico, and surrogacy in Cyprus. As there are no laws, either allowing or banning the surrogacy, this makes it more risky and vulnerable for the prospective couples.
To be frank, such regulated surrogacy option in third world countries looks attractive, but it comes with its issues and legal complication. Doing full surrogacy program even in a well legally regulated country is not secure much finance, legal, medical procedure, and logistics are involved. Just think of doing it in a country where medical facilities are substandard and on top of that no legal protection to the parents and surrogate mothers!!
Risks that comes with unregulated surrogacy are:
1. The unregulated legislative countries are generally developing countries with a weak economy, so it seems to be somewhat cheaper to do surrogacy here. But overall surrogacy cost goes much higher than what is initially presented to you.
2. Substandard medical services mean, the overall success rate of IVF is low, meaning you might need to make many IVF and embryo transfer attempt to be successful.
3. Worse case scenarios can be a situation where surrogate mother conceive but get poor antenatal care during the pregnancy. She might not get the kind of medical attention and attentiveness that a precious surrogacy pregnancy needs. The low live birth rate is another issues.
4. Absence of surrogacy legal framework means that the intended parents need to do a court process, somewhat like adoption. As the surrogate mother is the legal mother of the baby, a court order is required to replace her name from the baby birth certificate with the name of the intended parents
5. Last but not least, the intimidating challenges of bringing the baby back safely. By far, this is the most challenging aspect of unregulated surrogacy as you do not have legal backing from either surrogacy country or your own country.
Back-Channel/Undercover gay surrogacy
There are few countries where an intended father can represent himself on a paper in a relationship with a surrogate mother. In such a case, the full process is done as couples who wish to have a baby together, without the concept of gestational surrogacy. It is like any other couples where one parent can be a foreigner and wish to start a family with a local lady.
Such hidden arrangements are possible for countries where surrogacy is legally banned. The overall surrogacy process is done to avoid any legal attention.
Many gay couples are forced to make such risky surrogacy arrangements, but it comes risks. In such cases, the intended father would like to have his surrogate mothers to go to his country to give birth. This will avoid unnecessary legal hassle to get the baby document and even avoid any immigration issues for the parents and baby.
The risk with back channel surrogacy:
The surrogacy agencies cannot publically advertise such services.
The surrogate mother might change her mind or create issues with a court order. So, it is imperative that surrogacy agencies do hire surrogates who are cooperative and understand the risk.
The intended father needs additional documentation and expenditure to bring the baby back safely to his country.
For gay couples, it is easy to fall into the pray of unregulated surrogacy. That is due to the fact they do not have many legally secure and affordable options. While considering to expand families through surrogacy, gay couples should opt out for countries where a legal framework supports surrogacy.
Although the couple struggling with finance may find it tempting to do surrogacy in unregulated countries, but calculating the risk and opportunities is essential.
We can understand high surrogacy cost can be a limiting factor for gay couple surrogacy in the USA, but there are other affordable and legally secure options like- surrogacy in Colombia.
Surrogacy for gay parents, country by country
LGBT surrogacy in the USA
The United States is emerging a new global destination for same-sex couples, after the ban on surrogacy in most of the third world countries.
The gay surrogacy friendly States do provide legal protection to commissioning parents who wish to build families via surrogacy in the USA. Among all States, surrogacy in California remains most lucrative to gay men seeking parenthood via the gestational surrogate mother.
The cost of surrogacy in the US is still higher and make it one of the limiting factor for couples to do surrogacy in the USA.
There are a few options as below which make surrogacy in the USA still affordable to some parents:
1. The cross-border hybrid program (US-Mexico) making it accessible. In this program, IVF and Embryos Transfer is done in Mexico clinic at a much lower cost. A US surrogate mother comes for embryos transfer in Mexican Clinic and completes the antenatal care and baby delivery in the US under the supervision of US Physician.
2. Many gay couples opt for "Independent Surrogacy" or " Private Surrogacy." In such arrangements, the couple work with the surrogate mother, egg donor, Surrogacy lawyer and IVF Clinic directly without the help of a surrogacy agency. So, intended parents can save up to $20,000 to $30,000, but they need to give more time and attention in their surrogacy journey. The typical independent surrogacy cost can be around $75,000 to $90,000.
3. Traditional surrogacy is a form of surrogacy where the surrogate mother is biologically linked with the baby. So, the cost of an egg donor and IVF fee can be avoided. Still, the overall surrogacy cost is always higher. Even after doing surrogacy via traditional means, gay surrogacy cost can be around $130,000.
Gay Surrogacy in Laos
Gay Surrogacy Laos is a relatively new surrogacy destination for single and same-sex couples in southeast Asia. After banning in surrogacy in Thailand and Cambodia, most of Thailand surrogacy agencies have started their operation in Laos. Currently, there is no surrogacy law in Laos. Lack of surrogacy legislative framework makes it available for desperate couples, who are looking for low-cost surrogacy in Asia.
Currently, surrogacy in Laos is only affordable surrogacy option in Asia, and it is getting momentum with most of the fertility service providers are shifting their base to Laos.
LGBT Surrogacy in Cambodia
There is no surrogacy law in Cambodia. That is why after the ban on surrogacy in Thailand and then Nepal, most of surrogacy agencies/operators moved to Cambodia due to physical proximity. There are a few IVF Clinics with Thai and internationally trained/experienced staffs, but the concept of surrogacy is very much new in locals.
Lack of any laws does not mean surrogacy is allowed- but absent of rules make it exportable with unseen risk.
That is why it is advised to consult your local reproductive lawyer to see the feasibility of surrogacy in their country.
Birth certificate- The surrogate baby gets Cambodian birth certificate, and the name of the biological father and surrogate mother is mention. Before taking the surrogate baby home, Intended Parents need the consent of the surrogate mother in a court proceeding.
As of the beginning of 2018, Cambodia has restricted any surrogacy arrangement and cracked down most of surrogacy clinics and agencies. Surrogacy in Cambodia is treated the same as human trafficking and therefore has put strict penalties on anyone found to be involved in it. The commercial surrogacy is completed banned as of now, and only altruistic surrogacy for residents is available.
LGBT surrogacy in India
Long time back in early 2010 India was the popular hub for international surrogacy. Around more than 60% of surrogacy cases in India were a same-sex couple or single male.
During this phase, many foreigners surrogacy seekers were getting attracted to India to build families through surrogacy.
Low surrogacy cost, excellent medical facility, and abundance of available surrogate mothers made it possible.
But in late 2012, there was a sudden mandate which banned single or same-sex surrogacy in India, and only married couples were allowed to participate in surrogacy agreements.
But in recent years, India has been more conservative about surrogacy and now has banned almost all form of commercial surrogacy. By the end of 2015, India banned even foreigner married couples seeking surrogacy in India. Thus, currently, only Indian citizen (not even OCI/PIO) can do surrogacy as per latest ICMR guidelines.
Gay Surrogacy in Thailand
After banning in surrogacy in India for single parents in 2012, Thailand emerged as one of the most promising new surrogacy destinations. Within couples of months, it had become a popular international surrogacy hub. So, the vacuum created by the ban of surrogacy for singles in India, Thailand just filled it very quickly and effectively.
Unfortunately, soon after in 2014, surrogacy in Thailand was banned after reports of a few infamous cases in media. This new mandate effected not only for gay surrogacy, but all form of surrogacy were banned. As of now, there is a complete commercial surrogacy ban for all foreign nationals. Only altruistic surrogacy is allowed for couples and restricted to close blood relation in Intended Parents and surrogate mother.
Gay surrogacy in Nepal
After the ban on surrogacy in India, Nepal was explored as a natural alternative for surrogacy seekers, but not for a long time. Most of the Indian IVF clinics and surrogacy agencies which were unable to give surrogacy services in India moved their base to Nepal.
As expected, due to no availability of laws and poor medical condition, surrogacy services are banned for all foreigner too soon. The supreme court of Nepal has put a hold on the surrogacy services due to lack of guidelines. Till now, there is no progress, and the matter stays as it now.
Gay surrogacy in Ukraine
Ukraine is a popular destination for couples from all over the world because of its acceptance of surrogacy and egg donation legally.
Surrogacy services are available in Ukraine and are regulated by the Family and Civil Codes and by the Law on Health Fundamentals of Ukraine. These rules are equally implemented to Ukrainians and foreign nationals visiting the country as medical tourism.
However, surrogacy in Ukraine is only available to marry hetero couples with a medical letter mentioning the reason for a surrogate mother. Thus, Surrogacy in Ukraine is not an option for single or gay men, and legally no gay men or singles are allowed to do surrogacy in Ukraine.
LGBT Surrogacy in Georgia
The Republic of Georgia has been a favourite destination for Egg Donor and surrogacy services since 1997 when commercial surrogacy was legalized. Although this east Europan country offers legally safe and affordable commercial surrogacy options, but only to married couples.
Gay Surrogacy in Mexico
Until the end of 2015, Mexico was an option for international surrogacy seeker, in the State of Tabasco. With the beginning of 2016, foreigner including same-sex men was banned from surrogacy in Mexico. As there is no federal legislation for surrogacy in Mexico, many surrogacy agencies are offering unregulated surrogacy.
There were many instances where the media highlighted the sporadic cases of fraud and corruption. Besides this, the negligence of surrogate mothers medical care and abandon them at between were also reported. Thus, now only local Mexican with proven infertility issues can opt for surrogacy.
Some surrogacy agencies are taking advantage of loopholes in surrogacy framework and thus regulate or make surrogacy less risky by taking a prior court order, thus making the surrogacy agreement enforceable for surrogacy pregnancy.
There are many IVF Clinics mostly based in Cancun offer a " US-Mexico hybrid" in partnership with US surrogacy agencies. Under this cross- border hybrid program, IVF, and embryos transfer are done in a local Mexican clinic, and prenatal care and delivery of the baby are done in the US (with a US-based surrogate mother and doctors). It certainly keeps the cost low as compared to the full US surrogacy program, but come own risks.
This hybrid program is one of the most lucrative surrogacy options for a same-sex couple as of now.
Gay surrogacy in Russia
Russia is one of the most favourable surrogacy destinations for couples. The Russian legislation does not require the pair to be married, thus offer loopholes and make it an option for singles surrogacy seeker.
For gay couples, if they pretend to be a single parent seeking surrogacy or do have a female friend ready to help, can opt for Russian surrogacy services. There are few IVF Clinics in Moscow and St Peterburg, which offer successful IVF surrogacy for single and married couples.
One of the most typical drawbacks of surrogacy in Russia is that surrogate mother is the legal mother of the baby and she can change her mind. To avoid this conflicting situation, there are agencies which use surrogate mother who are not Russian and come from Asian countries just to become surrogate mothers.
The other negative aspect of Russian surrogacy is that in general society is homophobic and do not tolerate and support the same-sex relationship.
There are many IVF Clinics which are offering single parent surrogacy ( or can say gay surrogacy, shown as single parents), but there is a section of people who do not accept it.
Conservative outlook toward the gay surrogacy can offer unique risk to intended parents doing surrogacy in Russia. Although news of the ban of surrogacy in Russia keeps coming, till now there are no concrete laws to prohibit it.
Surrogacy for gay couples in the UK
Although international surrogacy is not very popular in the UK, citizens can opt for surrogacy in the UK. Surrogacy is legal in the UK with few legal restrictions. The surrogacy in the UK is not highly published as it is illegal to do so.
On top of that gestational surrogacy agreements are not legally enforceable in Uk. It means despite the written consent given by a surrogate mother; she can not be forced to hand over the surrogacy baby to the intended parents. That means, if she like, she can keep the baby and can be a legal mother of the baby, even if she is not genetically linked.
A parental order is needed for all UK surrogacy cases. A parental order is an adapted legal solution for surrogacy parents in the UK. It is done before the baby birth to make sure to transfer the full baby right from surrogate mother and her husband to intended parents. That will make the intended parents the full legal parents.
It is advised to use a single surrogate mother for UK surrogacy cases to reduce the complication and documentation in parental order.
Recently, UK Lwas has accepted and recognized the single parents or gay couples to apply for the parental order for the surrogacy baby. Earlier, only hetero couples were allowed to do so, and single parent used to adopt the surrogacy baby. However, now UK gay couples/singles are eligible for a parental order making gay surrogacy more accessible. That means LGBT Surrogacy in the UK is possible.
Gay Surrogacy in Colombia
Colombia is the newest and most promising surrogacy destination which is emerging in Latin America. It has all the qualities which can make it an ideal surrogacy option for gay couples.
The positive aspect of surrogacy in Colombia are-
As per the constitution of Colombia, there should be no discrimination against LGBT people. Thus, same-sex couples or gay couples, are as eligible as hetero couples to start their family via surrogacy agreements.
The Constitutional Court of Colombia has legalized LGBT marriage in 2016. That means same-sex couples have the same family building rights as heterosexual couples or singles.
In 2015, LGBT couples were legalized for gay adoption. Thus baby born via surrogacy can be quickly adopted by the gay men.
Instead of a straight ban on surrogacy like many other countries, Colombian Constitutional Court acknowledged surrogacy is constitutional and issued guidelines for its correct implementation. This ruling has now become the de facto law in Colombia.
Thus, we can say that gay surrogacy in Colombia is a safe and affordable option for LGBT couples. The surrogacy cost in Colombia is around $64,000 for guarantee surrogacy baby, which is more 70% less than the standard surrogacy fee in the USA.
Gay Surrogacy Cost
The surrogacy for gay couples cost higher for gay men; this is because of the three following reasons.
They need an egg donation along with surrogacy to achieve parenthood. The cost of egg donation again depends on the type of egg donor needed. The cost of travelling egg donor is much higher. Thus, it is wise to choose surrogacy country depending on the type of egg donor you wish to have. If you are looking for an Asian egg donor, it is good to do the full program in Asian. If you wish to use a Caucasian egg donor, choosing a European country is wiser.
Less option for surrogacy destination. Most of the Asian countries have banned surrogacy. The more affordable eastern European countries do not accept single male/gay men. It is inevitable for gay men to explore a costly destination (USA ). Or to take the risk to save money for unregulated surrogacy countries.
Increased IVF and fertilization cost If both parents want to link with babies biologically, they need to do the IVF with egg donor twice. That means the medical procedures fee is higher. In this case, eggs retrieved from an egg donor are equally divided in half, and then fertilized for both partners. Thus, the cost of fertilization is double as embryos are created via IVF-ICSI for both parents
Conclusion for Surrogacy for gay couples.
Surrogacy for gays can be more challenging. Besides spending a considerable fortune to become a parent, great family support is needed.
Not all courtiers, which legalize surrogacy, accept gay couple or same-sex couples. Thus, as compared to heterosexual couples, Single Parents options are limited in term of available countries which support gay surrogacy.
At IVF Conceptions, we advocate and support LGBT parenting. Over the years, we have been successfully helping many gay couples in their family building. We believe all human being has the right to become parents despite their gender, sexual orientation and race.
We have developed many unique and guaranteed option for our loving gay couples. Get in touch as we will be happy to be part of their parenthood journey.
Information contained on this page is provided by an independent third-party content provider. Frankly and this Site make no warranties or representations in connection therewith. If you are affiliated with this page and would like it removed please contact pressreleases@franklymedia.com