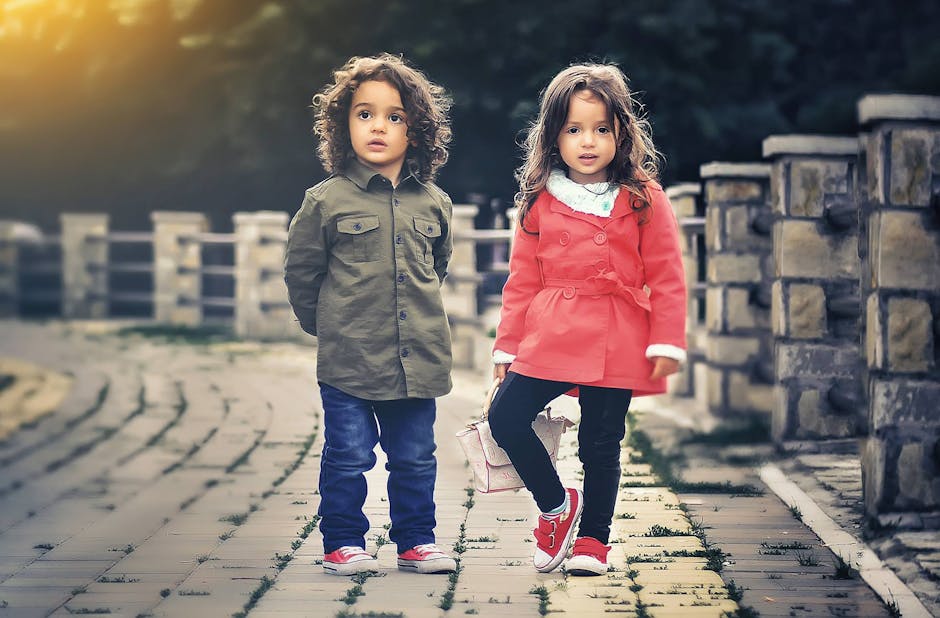 Originally Posted On: https://www.news9.com/story/41055253/top-7-childrens-fashion-trends-of-2019
As the parent of an emerging fashionista, you know how important it is to your kid to keep them up to date on all the latest styles.
It's hard to keep up with retailers' ever-changing display of footwear, clothing, and accessories, but we've got your back.
Keep reading to learn about seven trends in children's fashion you can expect to see in 2019.
1. Gender-Neutral Children's Fashion
Don't limit your children's choices or identity. Let your child decide what style they want to rock. As a parent, it's important that you avoid stereotypes when dressing your child.
Embrace fashion's shift towards gender-neutral fashion for children. Avoid norms like pink is for girls and blue is for boys. Better yet, let your children decide what colors and styles they like best.
2. Athleisure
Athleisure looks are also in for children as well. This year you might see more children's apparel and brands like DKNY kids exploring sports-inspired styles for both boys and girls.
This trend recently made a comeback from the 90s and doesn't seem to be going anywhere. This look means that workout or athletic clothing can be worn in settings like school or social settings.
3. Folk Style
This year we're seeing more and more designers getting inspired by traditional folk ware and adding their own modern twist.
We saw this style back in hippie days of the 60s, and now it's making a comeback. This look includes feathers, floral embroidery, beads, geometric patterns, intricate thread work, and pom-poms.
4. Metallic Tones
Add some sparkle your children's wardrobe. Silver and white gold-toned shoes and clothes are everywhere this year. We're also seeing a lot of light colors with a metallic sheen to them.
Think sparkly sandals, pink and mauve shiny biker jackets, gold buckles on pants and dresses, rose gold and silver backpacks and bags. Anything that adds a touch of metallic sparkle!
5. All Natural
We're also seeing a lot of 2019 fashion getting inspiration from nature. More designers are also using organic cotton and making other environmentally friendly changes that show awareness of our dying planet.
We're seeing more and more of a need for sustainability and that is trickling into fashion. This means more and more designers are using organic and natural fabrics such as organic wool and cotton, and even fabric made from bamboo.
The styles too are reflective of nature and we're seeing a lot of patterns in earthy colors, animal and floral print.
6. Denim
Denim will never go out of vogue and is a staple in both the wardrobes of adults and children. It's always fashionable and timeless. Fashionistas worldwide are wearing denim.
Think beyond denim jeans and jackets for your kids and explore comfortable denim dresses, shoes and even earrings.
7. Logos
A lot of athleisure design include logos, and more and more brands are using their logos as a style for children's clothing. We're seeing this on children's t-shirts, accessories, and jackets.
Get Your Child in Style Today!
Now that you're up to date on the seven children's fashion trends of 2019, get your child styling. Make sure your child is happy in these looks, and soon your kid will be ready to walk the runways.
For more information on lifestyle trends, check out our blog!
Information contained on this page is provided by an independent third-party content provider. Frankly and this Site make no warranties or representations in connection therewith. If you are affiliated with this page and would like it removed please contact pressreleases@franklymedia.com