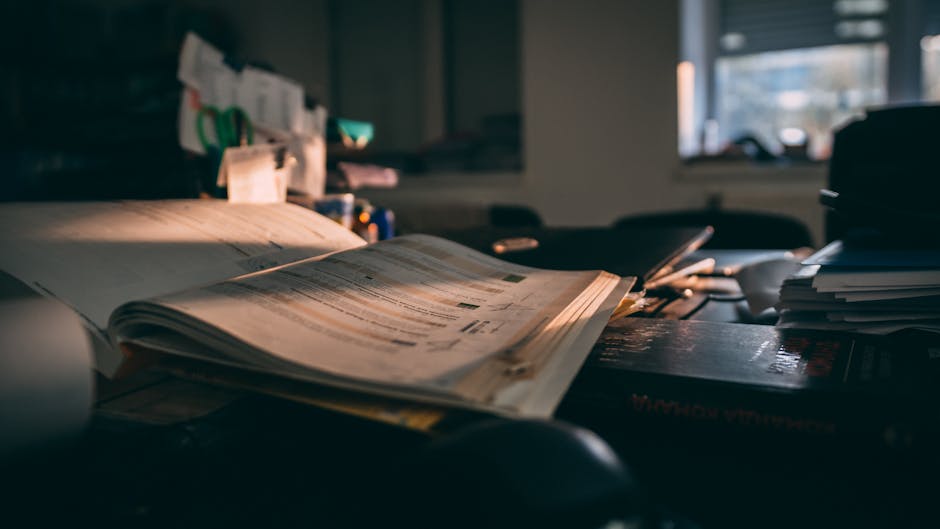 Originally Posted On: https://www.wrcbtv.com/story/41076704/the-top-escape-rooms-in-the-us-that-you-should-try
Do you love escape rooms? If you're an adrenaline junkie, chances are you love escape rooms as much as we do!
From the scary to the mindnumbing, we're here to reveal a few of the most highly reviewed escape experiences in the US. Read on to learn more about the top escape rooms around.
Do you think you can crack the code before your time is up?
Do You Like Scary Movies?
If you love scary movies, chances are that you'll love this next escape room. Las Vegas may be home to casinos and mega artist residencies, but you may not know about its amazing escape room experiences.
The Official Saw Escape Room may be one of the craziest Vegas adventures you can have, without wagering your bank account. This escape room begins with an after-hours tour of the Egan & Co Meat Packing plant.
Before long, however, you'll find yourself in an immersive and progressive puzzle. Special flashlights designed to work only in specific rooms light your way as your group works to find their escape.
They say what happens in Vegas, stays in Vegas… unless you fall prey to Jigsaw!
Spend Some Quality Time with Grandma
Who said grandma's house had to be boring? This Los Angeles escape room centers around the death of a beloved grandma, who just so happened to be a master criminal and bank robber.
Grandma didn't leave without thinking about you. For her final request, she wants you to complete the only bank robbery that she wasn't able to pull off. Fortunately, grandma has left you a map of the high-security bank.
I mean, you wouldn't want to disappoint her, now would you?
Crack the Code Like 007
If you're on the east coast and looking for a fun fueled spy experience, check out The Espionage Escape Room from 5 Wits.
High-quality scenery will have you leaping through laser beams, cracking safe codes, and disabling bombs. If you manage to escape, you might just feel ready for your own film franchise.
Psychics & Grand Illusionists
If you live in the Houston area and feel up to the challenge, you'll want to check out The Man From Beyond. You'll start your quest in the parlor of psychic Madame Daphne. With her help, you'll begin a seance to conjure the spirit of master illusionist Harry Houdini.
This richly decorated escape room is full of high-quality artifacts, many of which are said to be from the personal collection of Houdini himself. The live actor who plays Madame Daphne has a role that feels appropriate. Her role has been heralded as one of the best implementations of a live actor in an escape room experience.
Need a clue? Try checking out the old-timey movie projector if you're feeling stuck. If you're clever enough to crack the code, you'll be out faster than you can say alakazam!
It's a Bird, It's a Plane, It's Hijacked!
This Louisiana escape experience will have you feeling high above the clouds during this escape experience. Your escape room is the interior of an actual aircraft, so imagine your surprise when you find the entire flight crew missing!
The captain and the flight crew are trapped in the cargo hold and now it's up to you and your team to get your flight safely on land. Your airplane has only an hour's worth of fuel left, so you'll have to think fast.
Getting your aircraft safely back to land won't be your only challenge, however. You'll disable a bomb, search the cabin for clues, and fight inclement weather, complete with turbulence.
Solving the Hijacked escape won't be easy and you'll find yourself ready for the bar cart once you've safely solved this mystery.
Top Escape Rooms for Hitchcock Enthusiasts
If you're a fan of classic cinema, you'll definitely want to check out John Doe in New York City. This murder mystery inspired by Rear Window will have you searching for clues while your mysterious neighbor is out for the night.
Looking for another great escape room? Check out the Bates Manor experience in Westchester, Pennsylvania. Inspired by Alfred Hitchcock's Psycho, you'll find yourself searching a Victorian Mansion for gold before the dreaded Mr. Bates returns!
Beware of Crazy Kitties
Love cats? You might reconsider your feelings after visiting the Kingdom of Cats from Omescape. Based on a concept that originated in China, this theme is equal parts humorous and horrifying.
Your journey to escape begins with a frightening reveal. You are one of the last humans alive in a world now dominated by cats. Unfortunately for you, you've mistakenly entered a cat battlefield.
You and your friends will rely solely on your wits for survival. Anyone who knows anything about cats knows that these smart little creatures are nothing if not clever.
You'll have to use your head to outmaneuver these sly kitties if you want to make it out alive!
Off With Her Head!
If you're a fan of Lewis Carroll's Alice in Wonderland, you'll love this 60out creation. While the exterior of this location may be located in Los Angeles, you'll soon find yourself falling down the rabbit hole into a place straight out of storybooks.
This amazing creation has spared no expense and will have you scrambling to adapt to your new surroundings. Your mission is to help Alice, who awaits a very unfair trial in Wonderland.
You'll need to bribe witnesses and unlock the evidence to save Alice from the unjust fate that awaits her. Can you save her or will you be locked in Wonderland forever?
Want More Excitement?
Can't get enough of these top escape rooms? Rather you're in it for the puzzles or the thrills, there are likely tons of great options available in your area.
If you love an adrenaline rush, be sure to check out more of our blogs for more terrifying content.
Information contained on this page is provided by an independent third-party content provider. Frankly and this Site make no warranties or representations in connection therewith. If you are affiliated with this page and would like it removed please contact pressreleases@franklymedia.com