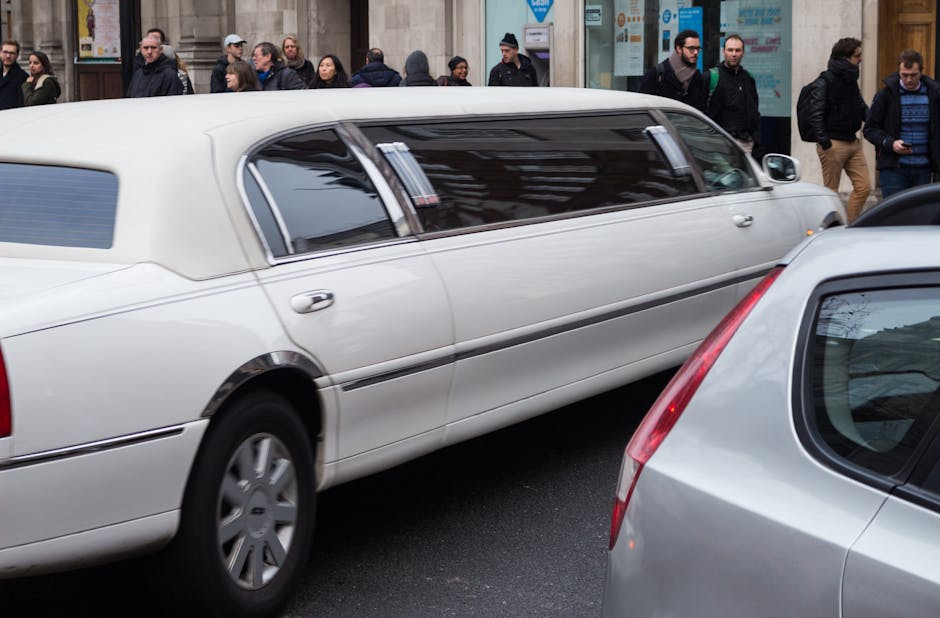 Originally posted on https://www.fox34.com/story/41076844/5-reasons-you-need-to-rent-a-limousine-for-your-next-event
Planning a fun event or a night out with all your friends? What will you do for transportation?
You don't have to resort to cramming six people into a five-seat sedan. A limousine rental gives everyone a comfortable place to ride and can bring your event plans to the next level.
Whether you set up a wine tour or a night out on the town, read on to learn why you should go the extra mile with this choice of transportation.
1. Feel Fancy
Why go through the trouble of getting dressed up and nicely groomed for a night out? Because you want to look sharp and feel fancy.
Riding in a limo will help signify the importance of this special event for you and your guests. It will feel good stepping into an already opened door and arriving at your destination in true VIP fashion.
2. Stay Safe
In the United States, nearly 30 people die each day due to drunk drivers. If you can plan a safe ride home ahead of time for you and your friends, then do it!
A limousine car rental comes with a designated driver. They will take you anywhere you wish and you can let loose without worrying about getting home safely. Enjoy the local entertainment knowing you're making memories and not deadly decisions.
3. Budget
This may sound silly, as everyone knows that a limo ride can cost a pretty penny. However, comparing the cost to your alternative may change your perspective.
For a party of 10, limousine rental prices may cost you $550-$700 for six hours of service. That comes out to less than $100 per person.
A drunk driving charge, however, can cost thousands. Worse, it can cost lives, which you can't put a price tag on.
Even in a less dramatic scenario, with everyone Ubering to and from separate homes and around the town together, the costs can add up. This is especially true if you happen to be traveling during a price surge. You may end up paying as much, if not more, as you would for a limo—but without all of the perks.
4. Keep the Group Together
When you plan an event with a large group, the idea is for everybody to connect and enjoy the time together. A limousine ride allows that time to continue in between stops. Rather than deciding how to split up into separate cars for the night, everyone gets to enjoy the ride as one group.
5. Keep the Party Going
Whether you need a wedding limousine rental or a less formal night out, you want to keep the celebration strong during the ride! California Dream Limousine understands that and offers vehicles that encourage it!
The larger limousine rental options offer fun lighting, stereo sound, beverage bars, and dance space. This can start the party prior to arriving at the destination, keep it going between stops, and extend it on the ride home.
Book Your Limousine Rental Today
Plan your party right! Don't settle for sub-par transportation. Booking a limousine rental for your next event will help ensure a safe and exciting ride.
For more ideas on how to take advantage of local entertainment, make sure to check out the rest of our site
Information contained on this page is provided by an independent third-party content provider. Frankly and this Site make no warranties or representations in connection therewith. If you are affiliated with this page and would like it removed please contact pressreleases@franklymedia.com