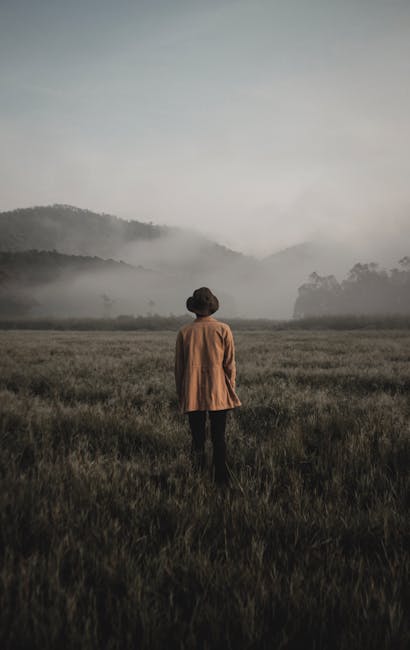 Originally Posted On: https://www.rfdtv.com/story/41082463/6-great-reasons-why-you-shouldnt-fear-single-travel-over-50
Do you want to try solo travel?
Solo traveling is a big trend right now, but when you're over 50, you might have some additional health and safety concerns.
While it's good to be cautious when traveling alone, your age shouldn't prevent you from seeing the world. Traveling with loved ones is great, but there are a lot of benefits to exploring on your own.
If you don't think single travel over 50 is for you, keep reading for some reasons why you should reconsider!
Why You Should Try Single Travel Over 50
Single travel over 50 might sound scary, but it's a great opportunity to see things you never thought you'd get to experience.
You'll get to see iconic places without having to stick to anyone else's schedule. If you're still not convinced, here are six great reasons why you should consider solo traveling over 50.
1. You'll Have Time to Reflect
Do you feel like you're having a mid-life crisis or you need time alone to reflect? Solo traveling is the perfect way to do this. You'll get to see the world, clear your head, and rediscover what makes you happy in life.
2. Enjoy Your Own Schedule
Like we mentioned earlier, single travel allows you to do exactly what you want to do, whenever you want to do it.
You can visit the places you want, eat whatever you'd like, and stay at your preferred hotels. Solo travel gives you limitless freedom to have the vacation of your dreams — without kids, grandkids, or other relatives.
3. Save Money
Solo travel is relatively inexpensive compared to paying for larger groups. You can often find deals on smaller hostels and hotel rooms. It's also much easier to book hotels, reserve excursions and find flights when you're traveling alone and don't have any other schedules to consider.
4. Meet New People
Solo travel is a great option for people over 50 who suddenly find themselves single, either after a divorce or death of a partner.
When you travel with another person or a group, you tend to only do things with those people. Traveling the world by yourself will force you to open up and socialize with new people in the areas that you visit.
5. Relieve Some Stress
We all know that life is stressful. When you're over 50, stress can start to cause serious health problems. A solo trip to a beautiful beach destination could be what you need to relieve some stress and feel healthier.
6. Make the Most of Your Retirement
Everyone has different goals for retirement, and you might be able to retire earlier than your friends or the rest of your family. Don't let them stop you from seeing the world. Solo travel is perfect for early retirees who want to feel young again.
Get More Travel Tips
Don't let fear get in the way of seeing the world. Age is just a number, and there's no reason why you shouldn't get out and have new experiences.
Whether you're trying single travel over 50 or traveling with a partner or a group, proper planning is the key to a successful trip. If you're looking for more helpful travel advice, check out the rest of our website. We'll help you have a great experience, no matter your age or group size.
Information contained on this page is provided by an independent third-party content provider. Frankly and this Site make no warranties or representations in connection therewith. If you are affiliated with this page and would like it removed please contact pressreleases@franklymedia.com