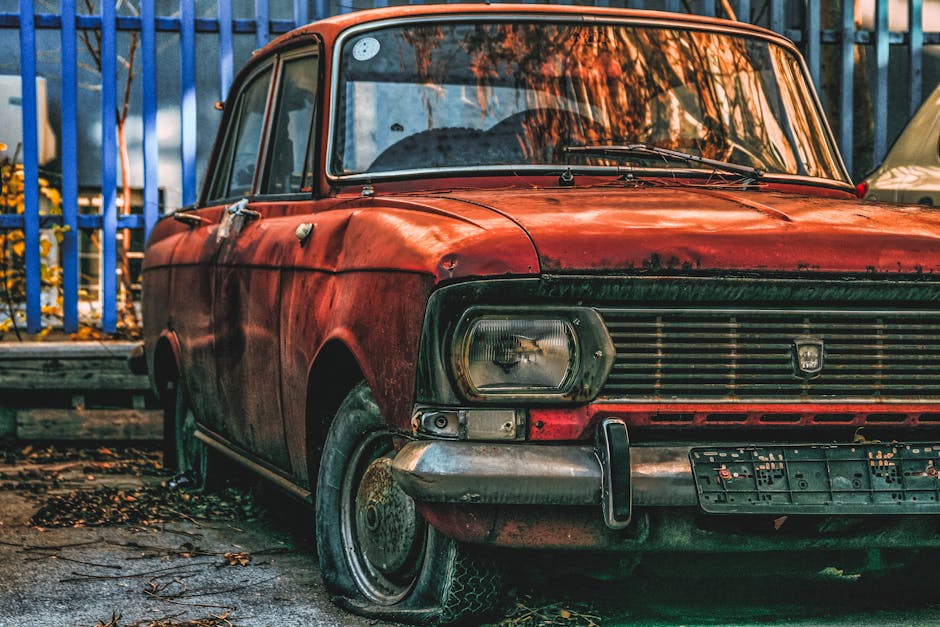 Originally posted on http://www.kake.com/story/41087112/have-an-old-useless-car-heres-what-to-do-with-a-junk-car
In June 2019, the transaction price of brand new vehicles averaged a staggering $37,285. That's a 3.1% jump from the average transaction price back in June 2018.
That's a lot of money, almost a third of which goes down the drain within a year of owning a vehicle! That's because most vehicles depreciate by almost one-third after a year of use. After a decade, their value would be only about 10% of their original cost.
That's why many people consider old vehicles useless and worthless. But that's not 100% true — if you know what to do with a junk car, you can still get a good amount of cash from it. In fact, that clunker out on your yard can even give you the chance to wear the Good Samaritan hat.
Ready to learn how to get rid of an unwanted car the safe, possibly even profitable way? Then keep reading as we've rounded up the top ways to deal with junk cars!
What to Do with a Junk Car: Part It Out and Sell Your Valuable Harvest
Did you know that automobiles consist of over 80% recyclable and reusable parts? That should already tell you how a massive chunk of your clunker can still be of monetary value!
That's why the first step on what to do with junk cars is to inspect it for all usable parts. Your clunker may still be housing infotainment gear, such as stereo and GPS systems. These are some of the easiest yet valuable parts to harvest from your banger.
Don't mind getting all greasy and you're quite a mechanic yourself? Then harvest your junker's battery, tires, wheels, rims, and windshield parts. Bumpers and fenders that are still in good condition can also rake in a good price.
If you've got advanced mechanic skills, take out your ride's still-working HVAC system. While you're at it, harvest its catalytic converter and unused airbags as well.
You can sell all these pieces individually, or if you want, install them in your other car. Selling these piece by piece can make you more money, especially if they're genuine OEM parts. You have to be patient though, as finding buyers may take some time.
Sell the Entire Thing to a Junk Yard
Don't want to expend effort and time parting out your clunker? Then the best way to get rid of a junk car is to sell it as is to a junkyard! Moreover, you can scrap the remnants of your car even after you've sold its valuable parts.
Junkyards are businesses that will take the entire heap of junk off your hands and pay you in cold, hard cash. This is a great way to get rid of immobile, completely unusable vehicles.
Plus, you'll do the environment good, since your banger will undergo recycling. This helps reduce the materials that otherwise fill up our already heaping landfills. In the U.S. alone, about 25 million tons of automobile parts go through recycling each year.
With such a high recyclability rate, finding a junk yard near you would be a breeze. However, it's best that you get a few junk car quotes from several yards first. This way, you can determine which facility offers the highest bid.
Also, ask about towing or collection — the most reputable junkyards don't charge for this. Be certain to ask about car title requirements too, as you may have to complete a change of ownership. Liability laws vary from state to state, so it's best to know your state's regulations.
Sign It Up with a Car Donation Program
If you want to help out the less fortunate, consider donating your junk car to a charity. Some organizations accept junk cars as a donation, as they can get funding from scrapping it. They can also sell its parts to acquire funds for their institution.
If this is the route you want to take, you may want to donate the entire car without parting it out. This way, your chosen charity can get more monetary sources out of it. Besides, you may be eligible for a tax write-off by donating your junk car.
Give It to a Nearby Mechanic Training School
Contact mechanic schools near your home and ask if you can donate your junk car to their institution. Chances are, they'll be happy to take it off your hands and use it for their students' hands-on training. And, like with a charitable donation, you may also get a tax write-off for this.
Trade It In
This only applies to vehicles that have a bit of resale value though. Meaning, you can trade-in your junk car only if it still runs. However, even if you can't expect top dollar from it, it can still bring down the cost of buying a new vehicle.
Also, it may be more convenient if you trade it in, since the dealership may collect it for free. If they will, then that that will already free up space in your garage. That's space that you can then use for your spanking new ride.
Get Rid of that Junk Car Now
There you have it, the ultimate guide on what to do with a junk car that's only harboring dust and debris in your yard. There's no sense keeping it there if you can turn it into cash or even help out your community. So, as early as now, choose any of the options we've listed so you can finally say goodbye to that heap of junk!
Want more how-to guides that will help broaden your automobile knowledge? Then bookmark our Blog section as we update it regularly with car tips and tricks!
Information contained on this page is provided by an independent third-party content provider. Frankly and this Site make no warranties or representations in connection therewith. If you are affiliated with this page and would like it removed please contact pressreleases@franklymedia.com