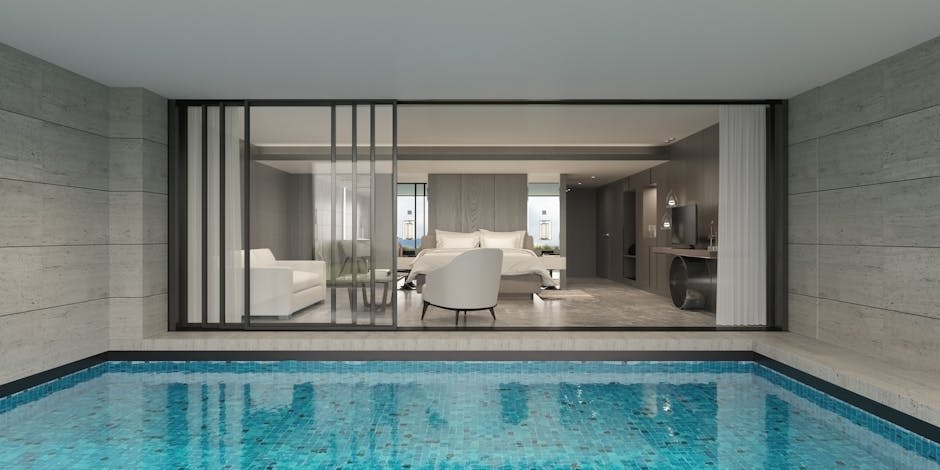 Originally Posted On: https://www.kitv.com/story/41093982/dive-in-your-swimming-pool-plans-remodeling-tips-during-pool-installation
According to experts, installing a pool costs between $36,135 and $66,613. Your costs will vary depending on your yard, type of pool, among other factors. Are you planning to install a pool?
If so, it's important to take charge of your swimming pool plans. While an expert can guide you every step of the way, it's vital to understand the basics about how to install a pool and other swimming pool planning details.
Don't know where to start? We've got you covered. Here are the top 5 remodeling tips you should keep in mind when swimming pool planning.
1. Set Your Budget
Installing a pool is a big home improvement project that costs a pretty penny. Before getting started, it's important to set your budget. What's your pool wishlist?
Do you want a pool or spa? Maybe you want your contractor to use certain stone or materials.
All these details can skyrocket the cost of your project. Before contacting a company, it's important to have your budget and wishlist to get an accurate picture of the potential cost of your project.
2. Research Different Styles of Pools
When it comes to building a pool, there isn't a one size fits all design. You can choose between an in-ground or above ground pool. You may also choose a certain design or even a spool.
Premier Pools and Spas recommends small in-ground pools also known as spools when you've limited space. You may also consider this type of pool if you don't want to spend a lot on maintenance. With so many options, it's important to do your research and learn about your options during your pool planning.
3. Take a Look at Your Home Insurance Coverage
While you may own homeowners insurance, your policy may not cover any incident that occurs in your pool area.
Before building a pool, you should reach out to your insurer to learn about your current coverage. Consider increasing your liability cap to at least $500,000 or getting an umbrella coverage for up to $1 million.
4. Consult with Several Local Contractors
Consulting a local contractor is the best way to build your dream pool. You should consider requesting estimates from several companies.
Stay away from choosing the cheapest option. The right contractor will understand your vision, provide several options, and adapt to your budget.
5. Get Ready for Regular Pool Maintenance and an Electric Bill Hike
Building a pool is only half the story when it comes to the costs of this home improvement project. While you may consider doing the pool maintenance yourself, you should hire an expert.
Not hiring a pool maintenance expert can cost you a lot in the long run. You should also plan for the hike in your electric bill. Before building your pool, it's important to plan and consider all the additional costs of owning a swimming pool.
Take Control of Your Swimming Pool Plans Today!
Working on your swimming pool plans with a professional is the best approach when taking on this project. It will all come down to your budget, expectations, and vision of your backyard. Are you open to considering in-ground and above ground pool options?
How much can you spend on this renovation project? These questions are a starting point in your pool planning. Before working on the project, you should consult with a local professional.
Hiring a local contractor will help you build the best swimming pool that fits your budget and needs. Keep in mind your pool installation and options may vary depending on your location.
Did you find this article interesting? Check out the rest of our site to find more insightful articles.
Information contained on this page is provided by an independent third-party content provider. Frankly and this Site make no warranties or representations in connection therewith. If you are affiliated with this page and would like it removed please contact pressreleases@franklymedia.com