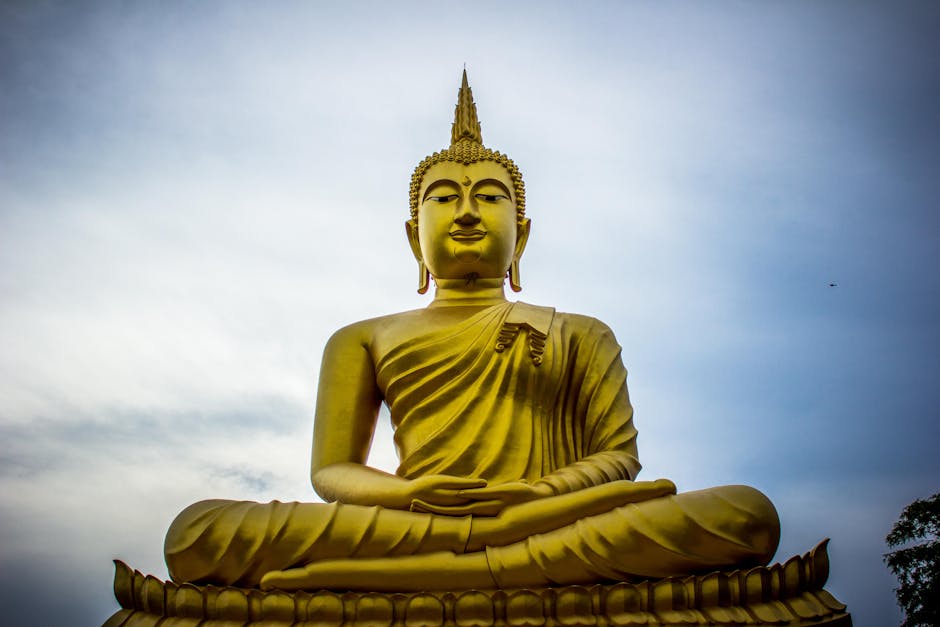 Originally Posted On: http://www.kake.com/story/41107171/5-places-to-visit-in-southeast-asia-if-you-want-a-memorable-vacation
Of all the places to visit in Southeast Asia, how is one to choose?
This beautiful region is home to eleven countries and an array of cultures, stories, and diversity. Choosing where to spend your time is difficult only because there are so many fascinating options, like towering mountains, bodies of water, shopping, food, and adventure — oh my!
But fear not.
We'll dip our toes into the vast options and provide insight into some favorite spots for both locals and tourists. Then, you can get to planning a dream vacation.
1. Phuket, Thailand
When it comes to booking hotel reservations, make sure you consider visiting Phuket.
The views from Thailand's largest island are incredible — turquoise waters, lush green landscapes. Grab a meal at one of their many eclectic offerings or spend a day exploring their vast array of beaches.
Make a stop at the Big Buddha, too — a massive marble statue that sits atop Nakkerd Hills.
2. Hanoi, Vietnam
Hanoi is Vietnam's capital city and is a must-see. It's one of the most ancient capitals in the world, rife with history, culture, shops, and people.
It's got a nightlife that'll leave you buzzing and shopping that'll leave you with an empty wallet. And yet, it's surrounded by mountainous landscapes and quiet villages.
Make sure the Ba Dinh District and Old Quarters are on your list of places to visit, as you'll see what local life is all about.
3. Kuta Bali, Indonesia
Kuta Bali has been a renowned, favorite surfing coast since the 1970s. If you're at all interested in the beach or the sport of surfing, Kuta Bali is a go-to.
The best waves occur between April and August, but the beaches are stunning year-round.
The city is also home to one of the oldest Buddhist temples, Vihara Dharmayana, which was founded in 1876. The history buff in your group will love viewing this tucked-away monument and its impressive, ancient architecture.
4. Bagan, Myanmar
Bagan is the city of 2,000 temples.
That's right — between the 9th and 13th centuries CE, the Bagan kings and their workers built thousands of temples to honor their beliefs in Buddhism. Because of the awe-inspiring beauty of these temples, it's a must-visit for anyone traveling to Southeast Asia. It's even been recognized as a UNESCO World Heritage Site.
To truly see it all (from a bird's-eye view), consider taking a hot air balloon tour over the gorgeous city.
5. Kampot, Cambodia
If you want to slow down a bit and experience life as the true Southeast Asians do, you must visit this sleepy town in southern Cambodia.
Within a day you can see the Angkor temples and more stunning beaches. But come back to Kampot for its quaint view of everyday life.
It boasts interesting architecture, a massive river at the foot of the Elephant Mountains, and amazing food.
A Few of the Many Places to Visit in Southeast Asia
We'll admit, this list is a little intimidating.
It's going to be hard to choose just one or two destinations. You may want to call your boss and tell them you'll be spending a month abroad. When you explain all the places to visit in Southeast Asia, they'll surely understand, right?
To keep you entertained on your flight, we've got the news you need. Keep scrolling our page for more!
Information contained on this page is provided by an independent third-party content provider. Frankly and this Site make no warranties or representations in connection therewith. If you are affiliated with this page and would like it removed please contact pressreleases@franklymedia.com