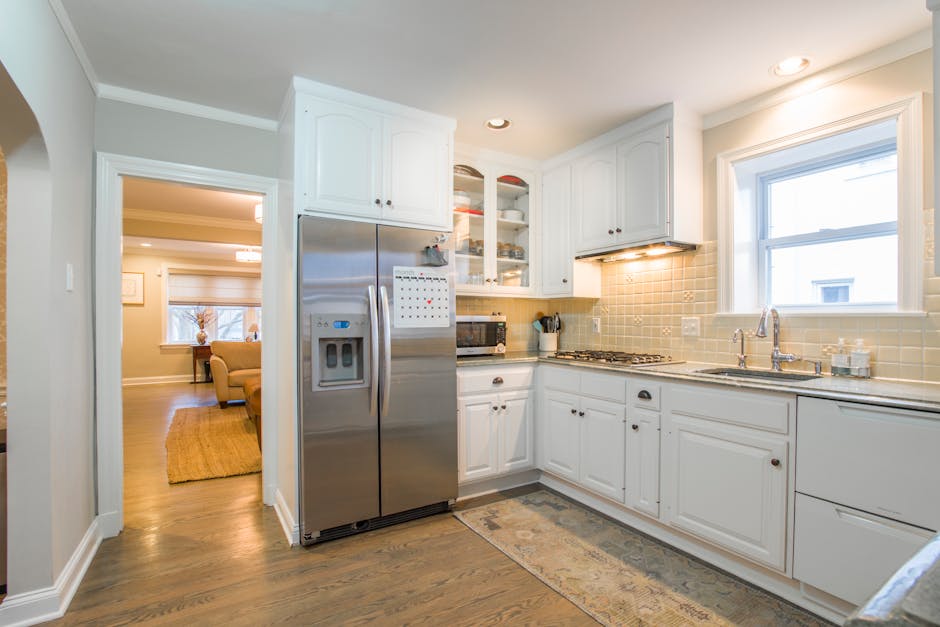 Originally Posted On: https://www.news9.com/story/41107261/the-best-refrigerator-to-buy-for-your-home-7-great-options
Did you know that around 8 million refrigerators are sold in the U.S. every year? Forget the polar ice caps melting, Americans worry about their ice cream melting.
What is the best refrigerator to buy? You need a balance between energy efficiency, style, and practicality. Don't forget to consider cost, reliability, and noise, too. A refrigerator in your home is an important major appliance for the kitchen.
Many homes keep more than one refrigerator these days. An extra in the bedroom, den or even outside on the patio aren't uncommon. There are even furniture styles that incorporate refrigerators.
Read on to learn more.
Best Refrigerator to Buy for the Kitchen
A refrigerator isn't one-size-fits-all. Every budget, home, and cook are different. With so much variety to choose from, it's always easy to find a fridge that feels like a perfect fit.
Any modern fridge sold in the last decade or so will do what you need it to do, keep your food from spoiling in the short term. So when you select your new appliance, it's a matter of finding something that checks the boxes for your function and style.
Of course, if you are purchasing a refrigerator for business or scientific use, your criteria leans more towards function. You will notice the specs for laboratory refrigerators describe temperature variances, for example. (View more here.) Your home refrigerator specs describe conveniences, finishes and energy ratings.
Color Me Mine
Stainless steel finishes are the top choice of the last twenty years. Matte white and pearl finishes are making an impact too. Bold and deep colors add an extra punch but be aware they can date your decor prematurely.
Does anyone remember harvest orange, avocado or turquoise kitchens? Will your hot pink fridge give you regrets in a decade?
How Deep Is Your Love?
Actually the question is, "counter-depth or standard?" For a full-size refrigerator, the home options usually come in the industry standard of 30″ to 34″. If you order counter-depth, you enjoy a smooth line between cabinets and your fridge, as a counter-depth appliance only measures 23″ to 27″ deep.
With the loss of depth, you lose the corresponding square inches of capacity. Manufacturers must shave off conveniences like ice water dispensers and through the door ice for counter depth models. If they include them, the refrigerator model loses significant interior space.
Counter-depth appliances tend to be more expensive than standard size refrigerators with the same amenities. The built-in look of a counter-depth fridge means that careful measurement is needed. Even a slightly wrong dimension can mean that the doors won't open.
Top, Bottom or Side by Side?
Ignore specialty fridges for a second. Choose the location of your freezer compartment. For the highest energy efficiency, bottom freezers are the best.
Many people dislike stooping for their frozen goods, though. Also, through the door water and ice are often missing from these models. Storage for horizontal items like cakes and serving dishes is easy, especially with French door models.
Top freezer models are a time-tested style. They are usually the least expensive. The doors require a large clearance to open.
Side by side models fit into spaces with narrow walkways. Watch out, some models are too narrow to fit things like a casserole or sheet pan.
Pick Your Extras
Ice-maker, water chiller, through the door reach-in, snack door, automatic defrost, even internet connectivity and a camera are options for the modern kitchen. What do you need and what is a want?
Extras like automatic defrost and icemakers are commonplace but check your written specs to understand what can add hefty price increases.
Best Refrigerator Choices for a Second Refrigerator
In addition to your main food storage unit in your kitchen, many people like to have a beverage chiller, wine cooler or other extra refrigerators. A BBQ area, for example, benefits from a food prep drawer to keep your foods in the safe temperature zone.
Keep kids from running in and out of the house with an extra fridge outside. Try an under-cabinet unit stocked with their favorite drinks and snacks. There are several units made especially for outdoor use.
Individual chiller drawers to hold drinks and snacks are popular add-ons in dens and kitchen islands. For real luxury, consider a refrigerator unit with a chiller top recessed in your kitchen island. Keep your buffet salads and drinks cold during service with no dripping ice.
Refrigerator Costs
A small, basic unit suitable for beverages or a college dorm room is less than $200. Larger refrigerators meant for families start at $500. Most expensive are custom and semi-custom refrigerators that can start at $1000 or more.
With the high cost of energy, determine the annual running costs for your refrigerator. It may be worth it to choose the most energy-efficient model. EnergyStar appliance ratings are printed on every label.
Also, consider the reliability of your fridge. Some models, like Kenmore appliances from 30+ years ago, are still running strong. Other manufacturers have a lesser reputation for quality andf longevity.
Seven Options to Consider
The best refrigerator to buy all depends on your needs and budget. If your major criteria are style and function, a counter-depth side by side fridge might be your choice. You may prioritize a classic color to help keep your fridge in fashion.
Choices to make:
Kitchen or Elsewhere
Color
Depth
Capacity
Features
Door Style
Budget
List the features you want and those you need. Pick your door style to reflect the user's preference. Side by side gives tall, narrow storage with plenty of room. French door refrigerators let the user store flat, wide things.
A refrigerator is a major purchase. Try to budget for not just the startup cost, but for the ongoing maintenance. Look for a manufacturer with a reputation for good quality goods.
Looking for some recipes to fill your files? You're in the right spot. Read on.
Information contained on this page is provided by an independent third-party content provider. Frankly and this Site make no warranties or representations in connection therewith. If you are affiliated with this page and would like it removed please contact pressreleases@franklymedia.com