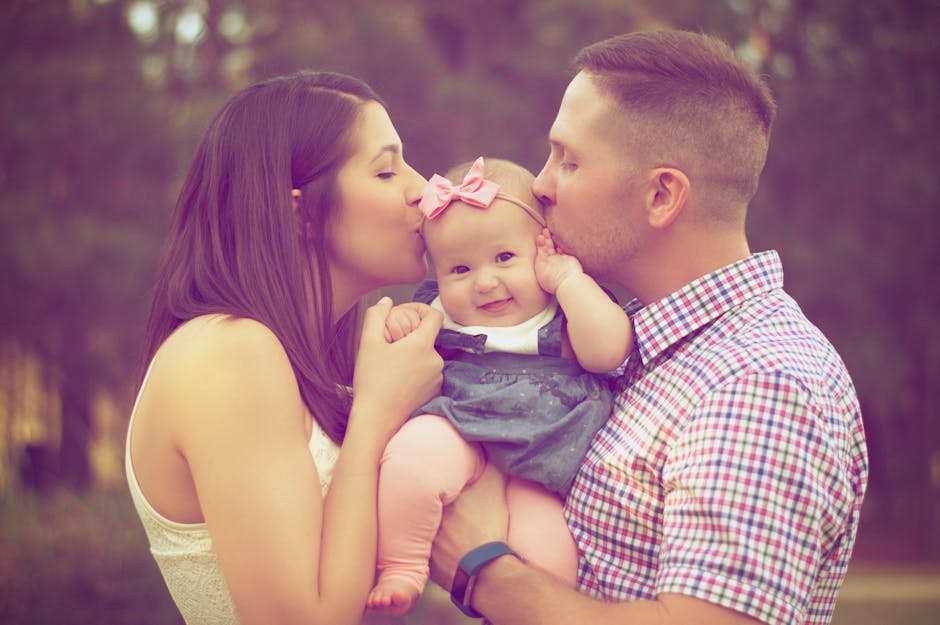 Originally Posted On: http://www.kake.com/story/41123114/how-to-co-parent-with-a-difficult-ex-9-tips
You've gotten yourself out of a toxic relationship. Good for you! You can't hold something together that doesn't want to be together. This arrangement is better on your mental health all around.
However, there was one good thing that came out of your failed marriage: your child.
So, do you know how to co-parent with a difficult ex?
It's a new challenge but one that you'll need to tackle for the sake of your little one. We've got a little bit of advice that may help you. Keep reading for a complete list of things to keep in mind when jumping into this new chapter of your life.
1. Don't Talk Negatively About the Other Parent
When you're talking about your ex in the presence of the child keep in mind that your child still loves them. The child is already going through enough with the divorce you don't want to hurt them further by saying horrible things about your ex-spouse around them.
It also may make them feel like they need to choose between the two of you, which is also wrong. Rest reassured that even though you and your ex don't love each other romantically anymore, you can still be a family.
2. Support Communication Between Your Child and Your Exour
It's not recommended, but you don't ever have to see your ex again if you don't want to. You can go through child support enforcement so you get support for the child without actually seeing the other person's face.
You can't force your child to do the same. You need to support communication between your child and your ex unless your ex was abusive, of course.
Your child is going to need the love and support of both parents throughout their life. Besides, it's not fair to deny your ex the ability to form a relationship with their child.
3. Consider the Other Parent When Making Parenting Decisions
There are going to be huge milestones throughout the child's life. For these huge milestones, you should consult the other parent before making a decision. Failing to do so will start a nasty and avoidable argument that puts your child in the middle.
Besides, it's their child too. While you may not have to call them and ask them if your child can go to a friend's house, they should have a say in what preschool they go to.
4. Learn What Triggers a Negative Reaction From Your Ex
We know you don't want to worry about walking on eggshells when speaking to your ex after you get divorced. If you're not at least a little bit conscious of what triggers them though you'll get your ex and child wrapped up in nasty argument after nasty argument. That's not healthy for anyone.
Pay attention to the things that trigger a negative response in your ex to avoid setting off the bomb.
5. Don't Give Your Child Details About the Divorce
Natural child curiosity dictates that they will, at some point, ask you why mommy and daddy aren't together anymore. Giving them the fine details may criminalize your ex. Or even you, depending on who was at fault if anyone was at fault at all.
Instead of telling them that one of you cheated, tell them that the two of you decided not to be together anymore and assure them that it doesn't mean you're not a family. This will sate their curiosity without putting a target on anyone's back.
6. Accept the Change
Nothing will ever be the same again, and that's something that you'll need to accept for the good of everyone involved.
While you can voice your concerns about what your ex does when they have your child, you can't force them to stop. Unless it's something that endangers the child, like drinking tons of alcohol in their presence.
The good news is that this goes the same for your ex. You can parent your child the way you want and they can't do anything about it unless it's something dangerous.
This doesn't mean that you get to ignore them if they come to you with concern, though. Hear your ex out, or they won't hear you out when you have a problem with something they are doing.
7. Enjoy Your Freedom
As you can see from the example above, you'll have a lot of new freedom when you have your child. If you want to give your children ice cream for dinner, then you can do it.
If you want to take them out to an amusement park, then you can go ahead and buy tickets for the weekend. You no longer have someone there telling you what you can't and can't do with your child.
8. Try and See Their Side
When you both can do whatever you want with your child, then there will come a time when your ex-spouse may make a decision that you don't agree with at all. When this happens, don't be quick to cut them down unless it's something horrible.
For example, they may have agreed to let your child go to a friend's house that you don't know. Before you start going off on them, let them tell you that they've met the other child's parents and they seem like a stable sort.
9. Don't Afraid to Hangup
You should avoid arguing with your ex over a phone call or text message. When you say things in the heat of the moment, you may say something that you don't mean.
Don't be afraid to hang up and turn off your phone until you get a chance to calm down. You can always call them back.
How to Co-Parent with a Difficult Ex for the Good of Your Child
Divorce isn't just hard on you and your ex. It's hard on the child that's being involved too.
You have to learn how to co-parent with a difficult ex for the good of everyone involved. Use these tips to stay a family, married or no.
Did this article help you with your co-parenting woes? Check out our blog daily for more parenting tips like the ones you read here.
Information contained on this page is provided by an independent third-party content provider. Frankly and this Site make no warranties or representations in connection therewith. If you are affiliated with this page and would like it removed please contact pressreleases@franklymedia.com