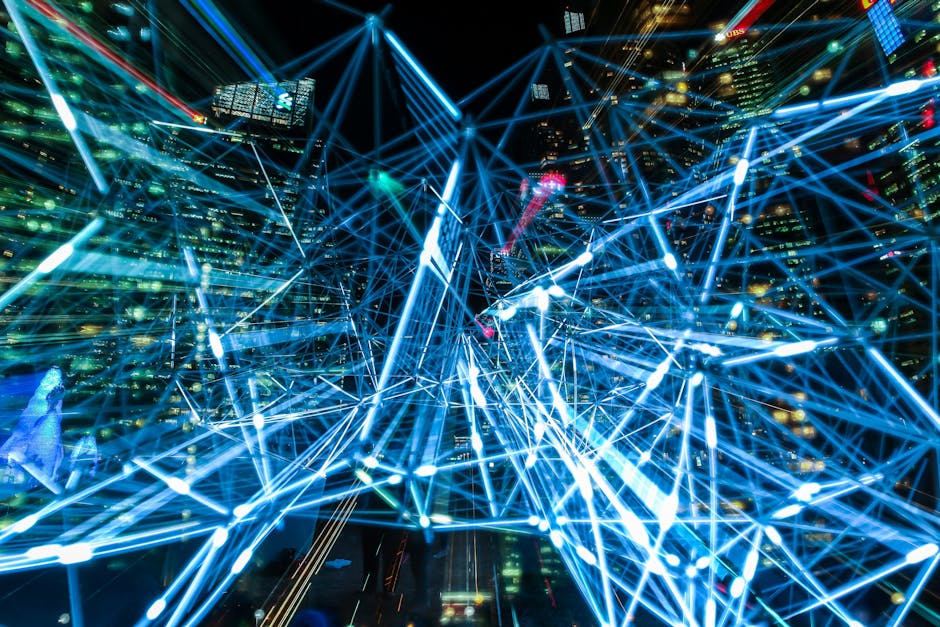 Originally Posted On: http://www.kake.com/story/41123252/starting-a-career-in-data-science-what-are-your-options
With a 56% increase in job openings, it's easy to see why data science is the year's most promising career path. Data scientists are needed in every business. And they offer a lot of versatility thanks to their analytical thinking skills.
Are you interested in starting a career in data science but don't know what job options are available to you? Don't worry, we're here to help!
Here, we'll cover some of the basics of starting a career in data science. Then, we'll go over some of the many job options you can look forward to when pursuing this career path!
Getting Started With Data Science
Are you interested in a career in data science? Here's what you need to go when getting started.
What Is Data Science?
Data scientists collect, manage, and analyze data to help drive decision making. Almost every company has data scientists. Companies analyze data to predict consumer behavior and to optimize production.
For example, think of when you're online shopping and you see targeted ads for things you may want. This is the result of a data scientist. An algorithm analyzes items you've viewed and items you've purchased to predict other items you may like.
Data scientists may analyze marketing techniques or analysis for the previous business year. They may even help the company determine where assets are best spent to grow the company. As you can see, data scientists are versatile employees and are essential to all companies, not just technology-based ones.
Data Science Education
A certain skill set is necessary to become a data scientist. Data scientists must be able to program in R or Python, they must know how to use SQL, and they need to know advanced probability and statistics.
Having the right skill set is a lot more important than having the right degree. Any degree can be applicable to the field of data science.
For example, an English degree shows that you'll be great at communicating your findings with others. A science degree shows that you know how to think outside the box.
What's most important is gaining the particular skill set required to be a data scientist. To that end, data science courses can help.
As long as you can demonstrate that you know how to perform data analytics, your particular background is far less important. So if you want to make a career change, sign up for some of these courses and you'll be well on your way to the career path of your dreams!
What sets applicants apart is their job experience. At first, you may have to start as an entry-level data analyst. But with time, you'll have the tools necessary to solve any sort of data-related problem.
If you have the right skill set, you aren't limited to becoming a data scientist. There's a ton of career opportunities available to those interested in data science. Let's cover some of the top careers in data science!
Data Analyst
A data analyst is often considered a typical entry-level data science position. But even entry-level data analysts make over $53,000 on average.
Data analysts look at data to answer specific questions. Usually, a company will give a data analyst a business-related question to answer. This may be analyzing the efficacy of a marketing campaign or analyzing business growth in the past year.
After accessing the data, a data analyst will clean the data. They then analyze it using statistics to answer the business-related questions. Then, the data analyst will present this data to others using charts, graphs, and reports.
Data analysts tend to focus more on the day-to-day than the bigger picture. But even though you'll be more focused at any given time, the questions you need to answer can vary a lot from month to month. You may be working with entirely different teams each time.
While it tends to be a starting position, you can make a career out of this path as well. As you gain experience, you'll move up the ranks to more senior positions. Data analysts need to be proficient in Microsoft Excel, SQL, R or Python, and advanced statistics.
Data Scientist
Data scientists are like data analysts but tend to have a broader focus. Instead of looking at specific questions, data scientists have more freedom to pursue their ideas and experiment.
Data scientists usually build machine learning models. They establish models based on the past and then use these models to make predictions. For example, they may predict how different marketing campaigns will affect sales based on past campaigns.
Data scientists need a lot more technical know-how than data analysts. They need to understand how to create and test machine learning models. They also need to be able to determine the best algorithms and statistics for solving their current problem.
Data Engineer
Data engineers help manage the large amounts of data that must get processed. Data engineers are more specialized in programming and software development than statistical analysis.
Data engineers help build data pipelines to bring data to the data analysts and data scientists that need them. They also create and manage the infrastructure for data storage. And they help find ways to deliver the data to analysts and scientists.
Different companies have different software requirements. So it's most important that you know the theory of creating and managing these data structures. And you'll need to be a quick learner so you can learn company-specific software as needed.
Data Architect
Like a data engineer, data architects work to manage the vast amounts of collected data. But data architects also focus on improving the performance of data solutions.
Data architects work to structure the technology managing data models. They also check that the code is clean and efficient. They also check that the company's current technical systems can handle the amount of data passing through.
To understand the importance of a data architect, think of the following. If a company can collect a vast amount of data but it takes months to transfer it, the data may be obsolete by the time it can finally get analyzed. That's why data processing efficiency is so crucial.
Machine Learning Engineer
A machine learning engineer is like a cross between a data scientist and a data engineer. Like a data scientist, they create machine learning models. Like a data engineer, a machine learning engineer creates usable software.
After creating a machine learning algorithm, a machine learning engineer must manage the software that uses it. They must check that the algorithm is reliable and the software can run it well.
Because of this, machine learning engineers have to be expert programmers. They must also have extensive knowledge of creating machine learning algorithms.
Business Intelligence Analyst
Business intelligence analysts need to know how to analyze data and how to run a business. Understanding business needs help them to provide the best service.
They create tools that allow businesses to easily find information that will help them make savvy business decisions. They need to know how that business works because they need to understand what data is necessary to guide the business's actions.
Business intelligence analysts also need to know how to use data mining, modeling, and analysis. And they need to be able to present it to business associates in a way that makes sense.
They can use this information to help guide business decisions. For example, they can determine what project is a better investment, or where the business can make budget cuts to maximize their bottom line.
Marketing Analyst
Marketing analysts focus solely on the marketing aspect of businesses. So along with data science skills, they also need to know basic marketing concepts. By looking and sales and marketing data, they can assess and improve marketing campaigns.
This is especially crucial for online businesses like Amazon and Etsy. They can analyze customer shopping behavior both before and after marketing campaigns. The advent of online shopping provides a wealth of information.
Marketing analysts need to know basic statistics and Microsoft Excel. They also must know market research and digital marketing strategies. They may help analyze campaigns and come up with new, optimal marketing strategies.
Are You Ready to Start Your Career in Data Science?
Are you ready to start a career in data science? Don't wait: start taking classes today! Whether you're looking for a first-time job or to make a career change, pursuing a career in this high-demand field is highly recommended.
And remember, check back here often for the latest news and for more lifestyle advice!
Information contained on this page is provided by an independent third-party content provider. Frankly and this Site make no warranties or representations in connection therewith. If you are affiliated with this page and would like it removed please contact pressreleases@franklymedia.com