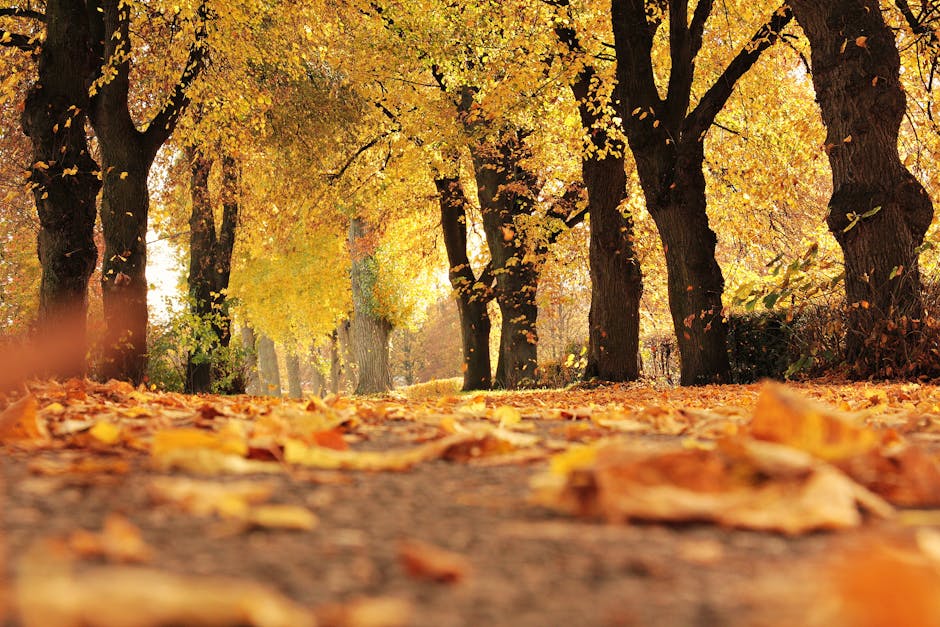 Originally Posted On: https://www.news9.com/story/41126479/autumn-fashion-guide-great-style-ideas-for-the-upcoming-fall-season
It's time to kill that summertime sadness and fall into fall. Pumpkin spice is in the air, that means it's time to embrace autumn fashion. Get out your boots, blazers, coats, and sweaters and have fun playing with these new seasonal trends.
Keep reading to learn how to make what you already have in your closet work, and what new trends you'll want to invest in.
Dress Up Your Autumn Fashion
Before you store away your flowy summer dresses, think again. You can give some of your summer staples a new life this fall. Take a long-sleeve summer dress and add some knee-high or mid-calf boots to transition it into autumn.
Use those same knee-high leather boots with any dress and add a belted jacket to make a statement. Keep you maxi-wrap dresses, as an easy everyday staple for work and fun. Or take a midi-dress to the next level adding a cropped motorcycle jacket that hits your waist at just the right point.
Your slip dresses can also have life this autumn, simply add a cozy cardigan and some ankle boots. If you're going to buy any fall dresses this season, grab a mid-length sleek sweater dress and pair it with knee-high boots. Or go for a full-length sweaterdress in a bold color to keep you standing out all season long.
Jackets
When it comes to jackets this season, it's all about the texture. We're talking corduroy or patent leather which will instantly take your basic jeans and t-shirt look up a notch. A burnt orange jacket is the perfect fall staple that can play as neutral in your autumn wardrobe.
Another texture we're seeing a lot this season is suede. A simple suede jacket will pull any look together with ease. Or try a floor-hitting duster jacket with your jeans and a T-shirt.
Your summer denim jacket can get new life this fall. Pair your over-size denim jacket with a plaid skirt and a pop of color with an accessory. Or layer up your fitted denim jacket by putting it under a blazer.
Coats
This season is all about keeping it cozy with coats. Outerwear coats that can double as a puffy comforter, so you never have to choose between warmth and style. We're loving stark white cozy coats paired with all-black outfits.
Of course, animal prints like a faux fur coat will upgrade all your outfits to fall perfection. Or play with proportions mixing a cropped puffer with a mini-skirt and mid-calf boots. You can also keep it classic with an elegant camel coat paired with flared jeans.
Capes
Embrace your inner superwoman this season, with capes. We're seeing capes on the runways of Celine, Chloe, Burberry, and Oscar de la Renta. A cape is a fashion girl alternative to a denim jacket or trench coat, so add one to your look this season.
Add Some Leather
It wouldn't be fall without a little leather, and leather goes beyond jackets this fall. Check our Alexander McQueen, who is all about the leather dress. Or embrace leather with faux leather pants.
You can add some edge to a slip skirt with a leather jacket and booties, or pair a leather trench with a baseball cap for a mix of high and low. Leather trenches can really take any style to a new level of cool.
Blazers
We're seeing a lot of blazers this season, like oversize camel blazer with chambrays for a contrast in textures and colors. Or simply add a blazer to a white T-shirt and pleated skirt for a fun office look.
You don't have to leave white behind with Labor day. Pair white paints with a black t-shirt and patterned blazer for an instant fall look.
Suit Up
We're seeing a lot of business meets pleasure this fall from the runways of Alexander Wang and Dion Lee. Here we're seeing super-short hemlines, asymmetrical necklines, and under-boob cutouts, taking the classic fall suit ready for a night out.
Power suits, in general, are always in, so if you're already a fan, suit up this fall. You'll be seeing suits all over this fall and winter. You can also take your short summer suit into fall by adding a pair of patterned tights.
Turtlenecks
Of course, it wouldn't be fall without a turtleneck. So it's time to take out those turtlenecks or buy new ones if the moths got to them over the summer. If you have a pest problem, check out Go-Forth Pest Control.
This season we're seeing chunky turtlenecks paired with slouchy boots and mini skirts. You can also add a pop of color with a cherry red turtleneck. Style this with an A-line denim mini, knee-high boots, and a sleek leather shearling jacket.
Denim
As for fall denim, we love making denim pop by pairing it with a black turtleneck and a leather baker boy cap. Or add some denim to your flowy summer dress for extra warmth and an unexpected combination.
You can also make your denim look a little more lady-like by pairing your jeans and t-shirt with classic pumps and a tweed jacket. Or take your cascading shirtdress up a level pairing it with classic blue jeans.
Fall Colors
We're seeing a lot of unexpected colors this season, so get ready to flip everything you know about fall.
Bright Yellow
The most unexpected color we're seeing this season is yellow. A bold yellow shade can brighten up a chilly day. Pair it with white boots for an even brighter style.
Pastel
Another unexpected fall shade is pastels. We usually see pastels in the spring is pastels. You can use this in a head to toe monochromatic style for a showstopping look.
Hot Pink
Millennial pink has gotten an upgrade, it's now hot pink in the fuchsia shade. This is the new it-color this season, embraced by designers like Tory Burch, Christian Siriano, and much more.
Jewel Tones
We're also seeing a lot of jewel tones this season, as seen in Max Mara's fall 2019 runway show. Jewel tones are perfect for a monochromatic look. Brighten up your all-black fall wardrobe with a touch of teal or fun fushia.
Colorful Tights
You'll want to channel Blair Waldorf this season by adding a pop of color to your tights. Power clash with your tights or go monochrome, the possibilities are endless.
Bags
The two types of bags we're seeing a lot of this fall is the belt bag. Use this accessory to clinch a dress at the waist for this season's hottest look.
Or if you have a lot of baggage (who doesn't) you'll be happy to know oversized bags are back. Celine and Balenciaga are embracing the oversized tote with their mega bags on the runway. This look is perfect for carrying everything you do and probably don't need on the go.
Shoes
We're still seeing a lot of white booties this season, which coordinate perfectly with a pantsuit. Another shoe trend is cowboy boots. That's right, they're back, rock them by tucking them into a pair of skinny denim. Or add a snakeskin boot to a neutral look for a little pop.
Shades
It's time to lower your basic shades and add a pop of color, color lenses that is. A little tint of all the colors of the rainbow is everywhere in sunglasses this season.
Plaid
Calling Cher Horowitz, we're seeing a lot of plaid this season, on the runways of Michael Kors, Versace, and Dior. Plaid in shades of orange, pink and yellow, so have fun with this print. This is the season you need that plaid blazer, so get one.
Have fun with your plaid blazer by pairing it with a pair of biker shorts. Or mix a plaid coat with a simple slop dress of a look of luxe.
Sparkle
There's a lot of shine and sparkle all over this season. The disco ball look is everywhere, on from handbags to cocktail dresses and even the two-piece suit.
Another sparkling look we're seeing is this season's official texture: holographic sheen. This material is almost like gasoline, a liquid dream on the runways of Balmain, Maryam Nassir Zadeh, and Antonio Berardi.
Embrace The 80s
The 80s are back, baby. This divisive decade is making a comeback with acid wash, 80s prom dresses, oversized suits, and neon floral prints. So it's time to get on board!
Prairie Style
Take note from Anne of Green Gables, and dress up in floral dresses that will make you want to frolic through the meadow. We saw prairie-style dresses all over the runway with Altuzarra, Chloe and more.
Colorful Animal Print
Lisa Frank had it right added a pop of color to animal print. Don't just treat leopard as a neutral, try a neon zebra instead. Have fun with technicolor animal prints in every cut as seen on the runways of Adam Selman, Tom Ford and more.
Get Fall-Ready Today
Now that you have all the basics of this season's autumn fashion, it's time to get the style. Embrace what you have, add what you need, and you'll be turning heads this season in no time. For more fashion and lifestyle resources, check out our blog.
Information contained on this page is provided by an independent third-party content provider. Frankly and this Site make no warranties or representations in connection therewith. If you are affiliated with this page and would like it removed please contact pressreleases@franklymedia.com