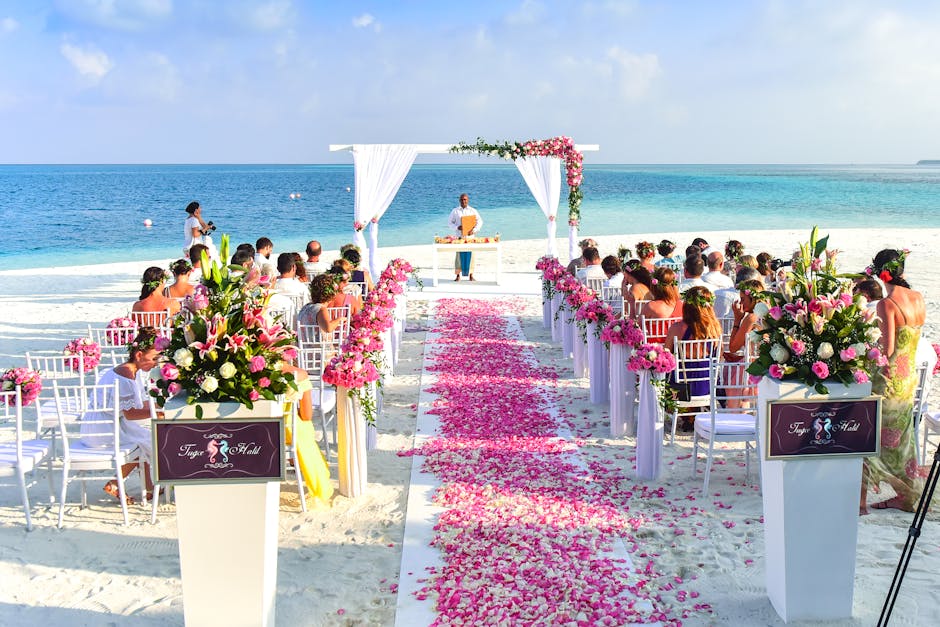 Originally Posted On: https://www.weny.com/story/41126786/how-to-pay-for-a-wedding-with-no-money-5-ways-to-plan-an-exquisite-wedding-on-a-serious-budget
It's no secret that weddings are expensive. But did you know that the average couple spends around $30,000 to tie the knot?
If you don't have that kind of cash laying around, don't worry! It is possible to learn how to pay for a wedding with no money. While it may mean making some sacrifices, you can host a beautiful wedding on a budget.
Do you want to know more? Keep reading to discover our top tips for planning a budget wedding.
1. Trim the Guest List
Perhaps the easiest way to cut costs is to trim your guest list. The price of your food, alcohol, cake, favors, and invitations are all based on the size of your guest list. Of course, you'll also need a bigger venue and more centerpieces if you opt to have a larger wedding.
Start by compiling a list of everyone you may want to invite. Then, go through and cross off anyone you haven't seen or talked to in years.
Typically, family friends, distant relatives, and casual acquaintances can all be cut. This will end up saving you a ton, and you'll still get to invite all your close loved ones.
2. Think Outside the Box
The most obvious solutions for your wedding will cost the most. For example, flowers and cupcakes from a grocery store will cost far less than they would if you purchased them through a baker or florist. Some grocery stores even have large departments where they can make tiered wedding cakes and create beautiful bouquets for an affordable price.
Wedding venues are typically the most expensive part of any wedding. So, instead of looking at traditional venues, consider having your wedding at a local park, museum, aquarium, or vintage theater. Not only will you save a ton, but your unique venue is sure to impress your guests.
3. Go DIY
It always costs more to have things professionally done. So, make an effort to go DIY whenever possible.
You can find free bridal shower invitations and wedding invitations online. All you have to do is input your information and print them out!
Centerpieces are also easy to DIY. You can find plenty of vases, candles, and fake flowers at your local dollar store that can be used for table centerpieces as well as ceremony dcor.
4. Cut Whatever You Can
There are a ton of small "extras" that go into most weddings, like a cake topper and a guest book. $20 here and $10 there may not seem like a lot, but it quickly adds up.
The truth is that most people (including yourself) won't even miss these extras. So, consider cutting anything that's not a necessity.
5. Think About Your Wedding Registry
Are you still worried about how you'll afford your big day? If your home is already stocked with everything you need, consider ditching the registry.
Without knowing what you need, many guests will opt to give you cash, which can be used to pay down any credit cards or loans you used to pay for your wedding. If you're worried your guests will end up giving you gifts you don't need, consider setting up a very small registry filled with only the essentials and include a honeymoon fund where guests can contribute cash online.
How to Pay for a Wedding With No Money
Don't start your marriage off with a pile of debt! Instead, follow our guide to learn how to pay for a wedding with no money. From cutting costs whenever possible to skipping the registry, there are many ways you can throw an affordable wedding.
Do you need some tips to help you save for your big day? Then check out our budgeting blog page today!
Information contained on this page is provided by an independent third-party content provider. Frankly and this Site make no warranties or representations in connection therewith. If you are affiliated with this page and would like it removed please contact pressreleases@franklymedia.com