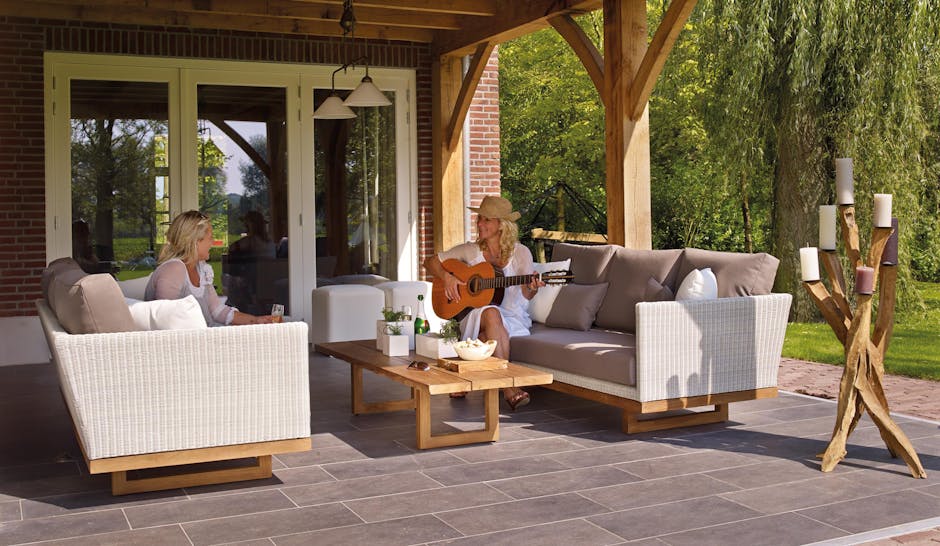 Originally Posted On: http://www.kake.com/story/41131985/outdoor-living-5-patio-ideas-for-your-consideration
Creating a relaxing, comfortable and serene outdoor space in your yard is a wonderful idea and is a welcome addition to any home.
Outdoor patio spaces can be used daily and year-round in many parts of the country, but even those that are only good for seasonal use are well worth having during the spring, summer and fall.
There are thousands of great patio ideas to suit every style and taste. Read on to learn more about the benefits of adding an outdoor patio to your home and to get some great ideas for designing one for you and your family.
Benefits of an Outdoor Patio Space
An outdoor patio opens up more space for entertaining or winding down after a busy day or week at work, and you'll likely get more use out of it than you might guess at first. They are a great place to gather, rest and enjoy your property alone or with your family. Memories are made outdoors, and the addition of a patio to your home will encourage unforgettable good times, just steps from your back door.
According to U.S Census data, new homes built today have smaller lawns than homes built in the 1970s by 13% on average. This is the result of homes getting larger, but also results in families spending less time outside.
The Environmental Protection Agency (EPA) suggests that average Americans only spend 7% of their time outside. This keeps so many from experiencing the many benefits of spending time in the great outdoors. Adding a pleasant patio space to your home will get you and your family out there more often and for longer periods, too.
Five Outdoor Patio Ideas
Perfect outdoor patios tend to incorporate some or all of these specific patio ideas. You can make your outdoor space with few or none of these components, but most of the most memorable and striking patio spaces tend to include one or more of these five things.
This website includes all of these things if you are looking for more patio design inspiration.
1. The Feel of an Outdoor Room
One of the main goals when designing an inviting outdoor patio space is to make it feel like an outdoor room. This can be achieved in many ways.
Comfortable furniture and attractive, weather-hardy decor is the first step on making this aspect of your patio a reality. Some people include ceilings, some add rugs, and others incorporate both into their designs. Your needs and tastes may differ, but these additions are a great start.
2. Inclusion of Water Features
Including water in your design can also improve your space. Whether you decide to install a hot tub to sit in, or a small waterfall or stream to view and listen to, water can help remind you that you are outdoors while enjoying your patio space.
3. Incorporation of Fire
Another piece of the patio puzzle for many is a fire feature. A fire pit or outdoor fireplace can keep the space enjoyable into the cooler months. A barbeque or smoker can also make the space functional as well as more attractive.
4. Creative Landscaping
The plants you choose to use in your outdoor patio can make a dramatic difference in your space. Whether you choose local, native plants to blend in with the greater surroundings, or plant palm trees and tropical plants to create a tropical atmosphere, or add bamboo to suggest an Asian theme, you can do so much with potted and unpotted plants to improve your patio area.
5. Climate Considerations
When designing an outdoor patio, you need to consider the local climate in your area. If you live somewhere that gets snow, then you will need to make sure that it is easy to convert it to prepare for the winter months. If you live somewhere that is very hot, you will want to make sure your area has shade, and you may even want to install some fans or misters to keep the space cooler.
Happy Planning
Outdoor patio spaces are a great addition to any home.
Whether you want to create a sanctuary for reading and relaxing, an extension on your pool area for entertaining, or just a place for your family to gather and spend time together, a patio will accomplish just that.
There are so many great patio ideas out there that it may be hard to know where to start, but these five considerations above will get you started on the road to creating a great outdoor space that you will enjoy for years to come.
If you're looking for more news, lifestyle and community articles about Kansas and beyond, check out the rest of our site.
Information contained on this page is provided by an independent third-party content provider. Frankly and this Site make no warranties or representations in connection therewith. If you are affiliated with this page and would like it removed please contact pressreleases@franklymedia.com