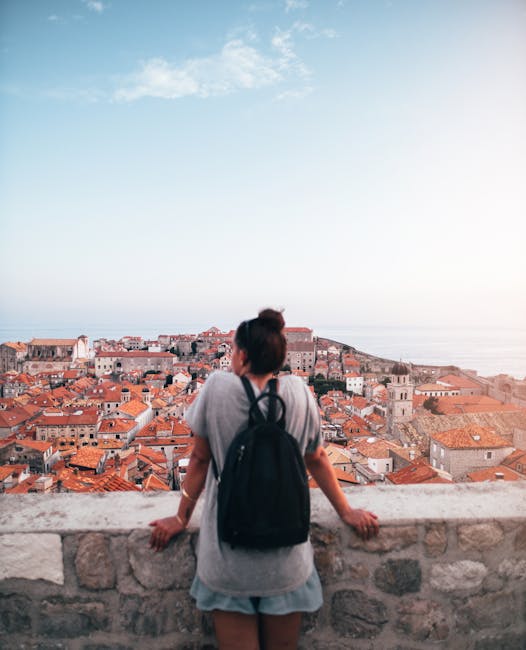 There are few things more fun or exciting than travel. Both home and abroad, there are countless places to discover and explore.
Believe it or not, travel can also be good for your health.
That's right, getting away from the house for a least few days offers a multitude of benefits that go beyond the basic joys of escaping work and the common stresses of life.
This article takes a look at a variety of reasons why traveling is good for you. Keep reading to learn the physical and metal benefits of traveling that you've likely never thought about.
1. Travel is Great for Lowering Stress
It's certainly no secret that stress is one of the leading causes conditions such as mental fatigue and depression. In fact, stress can be a killer.
That's one reason why escaping the rat race for a week or more is so important. Stress has a way of occupying the mind that often feels impossible to escape.
And yet travel provides the ideal opportunity to escape the everyday stress produced by work and other common responsibilities.
2. Travel Helps Disconnect from Daily Life
It's easy to fall into a rut. Almost everyone does it at some point. You can easily become hypnotized by the daily grind.
Traveling helps you to break free of the kind of routines that can gradually wear down your energy and break your spirit.
It's hard to overemphasize the value of disconnecting from daily life at least once a year. Many people feel guilty stepping away from work for any amount of time, and yet this can be the secret to staying energized and inspired.
3. Travel Expands Your Understanding of Other Cultures
Another aspect of travel that can be extremely beneficial to your mental health is spending time exploring other cultures. After all, it's far to easy to become dulled by living within a cultural bubble.
Travel among other cultures helps give you a greater appreciation for the world as a whole. This also expands your mind, which reduces stress as you realize how many things you have in common with people from every walk of life.
If you're looking fo help finding a great travel destination, be sure to check out WorldRoamer.
4. Travel Makes You Happy
Simply put, travel will make you happier. There's something exciting about the planning process, choosing a destination, packing your bags, and then departing for a place that you've never explored.
You'll find yourself smiling for no reason. And you'll feel a weight lifted as stress dissolves. It's truly an amazing experience.
5. Travel Can Help Reduce Depression
Don't forget that depression is often caused by the overwhelming stressful thoughts that tend to fill the mind. Travel helps to clear the mind, thus alleviating the mental conditions that often lead to feelings of depression.
The Top Reasons Why Traveling is Good for You
Vacation time was invented for a reason. It's important to get away, and not just because you'll make memories that will taste a lifetime. This article will help you have a better understanding about why traveling is good for you.
Keep scrolling to see more great news and sports stories.
Information contained on this page is provided by an independent third-party content provider. Frankly and this Site make no warranties or representations in connection therewith. If you are affiliated with this page and would like it removed please contact pressreleases@franklymedia.com