What Causes a Burst Pipe Emergency
When the weather has turned colder or maybe even downright frigid, there's one thing many people worry about when it comes to their plumbing: whether or not they'll face burst pipes. While burst pipes are a problem that homeowners often deal with in the winter and colder months, sometimes it can happen in warmer months as well. That's why it's important to read the following information to better understand burst pipes.
Low Temperatures Brings the Risk of Frozen Pipes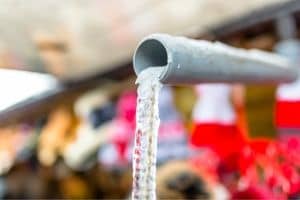 Most people expect pipes to burst in winter. And the truth is cold temperature is one of the most common reasons for pipes to burst. This generally happens because the water inside the pipes freezes when the temperature gets too low. And when water freezes, it expands. If it expands too much for your pipes, the ice will burst through the pipes, causing a huge mess and a headache for you.
There are many different ways to prevent frozen pipes, though. Properly insulating your water lines and pipes is one of the best, and easiest, ways to prevent your pipes from freezing. For water systems that may not be used in the winter, say at a cabin, make sure all the water is drained out of the pipes so there's nothing to freeze.
Sometimes you can leave a small trickle of water, too, draining down a sink or tub. This moving water is harder to freeze and may keep your pipes ice-free. If you do have a pipe that freezes and then bursts this winter, call a plumber ASAP. Bust pipes can easily flood a space, which is even harder to clean up when the weather outside is frightful.
Rust Buildup Comes with Age
If you notice rust or discoloration on your pipes, it may be a sign that they're corroding due to age or other factors. If your pipes rust or corrode too much, chances are, sooner or later, that pipe will spring a leak or burst, causing a huge mess for you to clean up.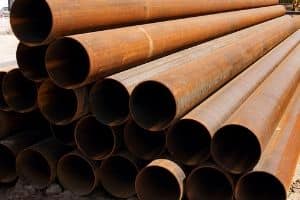 This can happen at any time of year, so it's important to be aware of any possible problem plumbing issues your home may have. And if you do suspect that your pipes are rusting or corroding, contact a plumber before they burst. It will be easier, and less expensive, to fix.
Don't Go The DIY Route on Installations
If you've ever tried to DIY a plumbing fix then you probably know that oftentimes things don't go the way you expect. That's because plumbing can be difficult and time-consuming and it often takes a professional to make sure things are done right.
Unfortunately, you may have a house where the plumbing wasn't installed correctly, either by a previous owner or handyman. If that's the case, it can lead to burst pipes at any time of year. If the pipes are not installed right, or the connections not correctly made, that can lead to plumbing failure.
And when plumbing fails, there's often a lot of water to clean up since most people don't know what to do when a pipe bursts. So contact a plumber before you try to tackle your own plumbing fixes and changes. Future you will thank you.
S and J Plumbing Can Help You with Your Pipes!
If you're in the Arlington Heights, IL area and you're looking for plumbing peace of mind, then check out S and J Plumbing. They offer 24-hour emergency services and take pride in their quality workmanship. Their personalized solutions and upfront pricing make them a professional you can count on.