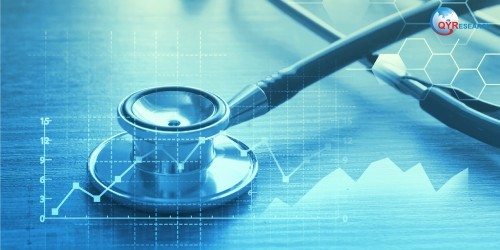 LOS ANGELES - December 3, 2019 - (Newswire.com) - QY Research has recently published a research report titled, "Global Medical Grade Hydrogel Market Report, History and Forecast 2014-2025, Breakdown Data by Manufacturers, Key Regions, Types and Application". According to the report the global medical grade hydrogel market was valued at US$2085.96 mn during 2018 and is expected to rise to US$2506.01 mn by the end of 2025, registering a CAGR of 2.56% during the forecast period.
Get PDF sample copy of this report: https://www.qyresearch.com/sample-form/form/1085596/global-medical-grade-hydrogel-market
Water Holding Capacity to Bolster the Market Demand
The major factors driving the demand for the medical grade hydrogel are its biocompatibility, dissolution rate, water holding capacity, and permeability. Hydrogel has tiny pores that interconnect to create a vast network of pathways for small molecules and water to be retained and absorbed.
It is extensively used in the medical field for choices of contact lenses, cartilage replacement, drug delivery, aiding tissue repair, and wound care management. Due to its novel functional characteristics, it has increased in demand over the years. It is also tailored through physical and chemical analysis to improve its performance and safety.
It delivers or directly changes in the system. It carries small molecules of active pharmaceutical ingredients that migrate during the drug delivery process or it in itself dissolves to help tissue repair by keeping the area moist. Medical grade hydrogel are used as skin surface mount gels, cosmetic gels, wound care gels, skin care gels, and conductive hydrogels. They can be customized according to the need of the patient. They are latex-free hence, can be used for ECG signaling, electrosurgical and iontophoretic return electrodes, defibrillation, non-skin adhesive, and T.E.N.S. These applications are likely to boost the market during the forecast period.
Implant Segment to Augment as it is Replacing Traditional Silicone
The hydrogel implant segment is expected to rise during the forecast period as it is replacing conventional saline or silicone implants. Hydrogel is replacing traditional implants because it contains several gel filters such as polysaccharide, polyacrylamide, hydrophilic, hydroxypropyl cellulose, and hyaluronic acid fluid that are not hazardous to biological tissue and provides promising results.
North America Emerges as Key Regional Market with Manufacturers Invest in R&D
North America has dominated the global market and is expected to rise in the coming years. The manufacturers are investing in research and development activities for medical products to provide durable, comfortable, and reusable products in the market. North America is also engaging in exporting medical grade hydrogel to other regions of the world.
The major manufacturers in the global medical grade hydrogel market covered in the report include Huayang, Guojia, Jiyuan, Axelgaard, Molnlycke Health Care, 3M, Coloplast, Paul Hartmann, Hollister, Smith&Nephew United, ConvaTec, Novartis, Johnson & Johnson, Hisamitsu, and Teikoku Pharma.
Get Complete Report in your Inbox within 24 hours (USD 3,350): https://www.qyresearch.com/settlement/pre/d52462c155d43c772869f845087af48d,0,1,Global-Medical-Grade-Hydrogel-Market-Report-History-and-Forecast-Breakdown-Data-by-Manufacturers-Key-Regions-Types-and-Applicatio
Related Links
Industrial Grade Hydrogel Competitive Market
Global Medical Refrigerators Market
Press Release Service by Newswire.com
Original Source: Global Medical Grade Hydrogel Market to Surpass 2506.01 Mn US$ by the End of 2025
Information contained on this page is provided by an independent third-party content provider. Frankly and this Site make no warranties or representations in connection therewith. If you are affiliated with this page and have questions or removal requests please contact pressreleases@franklymedia.com