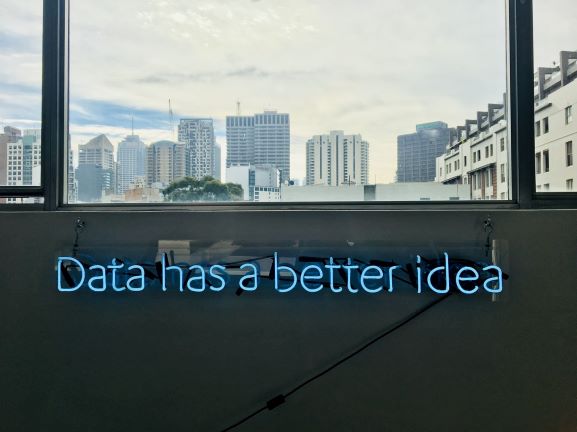 If you've listened to the tech grapevine anytime recently, you'd be forgiven for thinking we're on the verge of a chatbot revolution. Science fiction dictates that artificial intelligence is going to advance to the point of the singularity, numbering our days as algorithms more advanced than our own brains, decide that we are an obsolete species and take the planet, and possibly the Universe, in a more productive direction. Until doomsday though, we can leverage all this burgeoning tech to improve our businesses, ease the workload on our overburdened workforce and reap the benefits of this exciting new realm of tech. In this article we'll look at forms of Artificial Intelligence (AI) that you may already be familiar with, such as the chatbot, and see how they might benefit your organization.
Where can you see AI and chatbots at work?
You will probably already have interacted with a chatbot if you've ever picked up Facebook Messenger and used it as a communication conduit with another business. A chatbot is a rudimentary form of AI; a clever little bit of software that is designed to mimic human interaction over a chat platform (typically Facebook Messenger, but it can be used in various chat applications on smartphones and on the web), and replace, to a large extent, the human customer services representatives that used to man these chat-boxes. The goal is to create a seamless user chat experience that allows them to ask simple questions, find specific information and navigate to the requisite content or conversion point. In simple terms it creates a more efficient experience for both the customer and the company providing the product or service.
Top tip: Never release software in an untested state, always use a professional software testing company such as Xbosoft to ensure an efficient launch.
1. The potential of artificial intelligence
There are so many potential applications for AI in all of its exciting forms and this potential is not restricted to multi-national tech firms like Google, Amazon and Tesla (although all of these companies are certainly at the forefront of developing some cool AI software and applications), but is also opening up opportunity to small and medium sized organizations too. In customer services we can see that chatbots are an affordable means to save money and improve the customer journey; in health care we might see AI being used to diagnose serious illness and assist in finding new ways to treat various tricky conditions, internally we might use AI to organize our calendars, book our appointments, even book tables for us at restaurants. As AI becomes more sophisticated, we can expect to see a boom in the kinds of applications that will help businesses trim costs and improve profitability.
2. How AI can add value to your business
Using AI, chatbots and sophisticated software algorithms to improve and advance the various facets of your business processes can add significant, measurable value to your organization. For instance, a chatbot can handle multiple customer service issues simultaneously, freeing up your staff to focus on their core responsibilities and other key tasks. At the same time your customers are going to be finding the answers they need and the information they requested instantaneously rather than waiting for a human customer services rep to become available.
Contact Information:
Maggie Hammond
https://icrowdnewswire.com/2019/12/11/2-ways-artificial-intelligence-can-boost-profitability/
Information contained on this page is provided by an independent third-party content provider. Frankly and this Site make no warranties or representations in connection therewith. If you are affiliated with this page and would like it removed please contact pressreleases@franklymedia.com