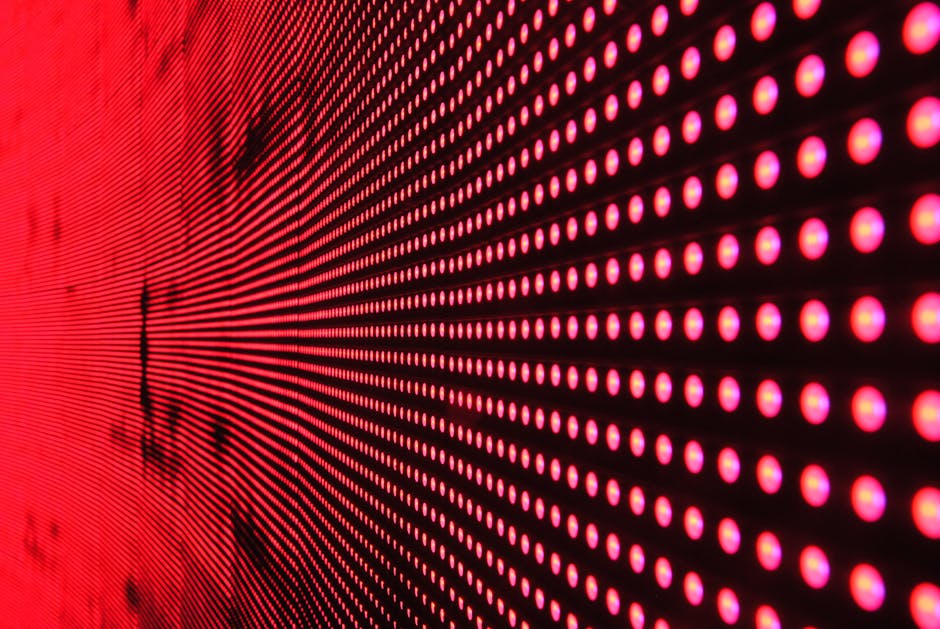 As businesses and companies continue to undergo digital transformation and alignment of their IT strategy, the need for enterprise architects will continue to grow.
In this ongoing digital age, enterprises are seeing value in arranging and standardizing their information technology (IT) strategy with the broader goals of the business.
Part of this alignment includes finding professionals that can effectively navigate complex problems, establish reliable technology methods, and ensure consistent use of technology across the enterprise.
By doing so, the enterprise can assure the growth and modernization of the IT department in today's market.
Who is the person that can fill this role? The enterprise architect! If you're wondering what does an enterprise architect do, read on for more information.
What Does an Enterprise Architect Do?
An increasing number of businesses are seeing enterprise architects as an essential link in achieving competitive advantages through the use of information technology.
They are responsible for ensuring that the enterprise's business strategy is using proper technology system architecture to achieve its goals.
As new technologies continue to advance and emerge, such as IoT and the cloud, digital transformation will continue to guide businesses.
As part of their regular job duties, enterprise architects are expected to keep up with technological developments and evaluate if it benefits the business' needs and goals. They need to keep in mind all business units, not just individual units or issues while doing so.
Natural Skills of an Enterprise Architects
Enterprise architects are highly analytical and efficient planners. They use these skills to analyze and execute successful business strategies.
They also help to strategically structure IT projects and help minimize disruptions by applying principles and practices in a process called enterprise architectural planning.
One of the most complex issues facing IT departments, specifically the computer systems engineers and systems architects, is the development of a new technological product or system.
They have to identify requirements for the product, derive the functional design, identify risks associated with the overall plan, and ensure that it meets the needs of both the enterprise and customer.
Once that is done, the enterprise architect steps in. Just because the IT department designed a product or system, it doesn't always make sense for the enterprise to invest in or prioritize it.
The Importance of Enterprise Architect
Managers and executive officers rely on the enterprise architect to provide a comprehensive view of the IT architecture while evaluating it against the business' long term goals.
They also expect the enterprise architect to structure IT projects and policies to help the company reach its goals and properly prioritize its investments of resources.
The enterprise architect will compare the new technological product or system to the existing business strategy and the technology system architecture needed to support it.
They will also evaluate the new system or product for proper alignment with the enterprise's mission, approach, and needs.
Part of this evaluation will show how the enterprise can efficiently and sustainably address its current and future needs. To accomplish this, they need a keen understanding of the needs of both the business and the market.
Enterprise architects are expected to be a translator between the IT department and senior management. Being a clear and concise communicator with leadership and problem-solving skills will be imperative in uniting the two sectors.
Enterprise architects spend considerable time each week researching business needs and educating themselves about the problems faced by many areas within the business.
Variety is Essential
By being well versed in multiple aspects of the enterprise, they facilitate transparent and open collaboration across all business units. Being naturally curious and influential will help an enterprise architect succeed in this portion of their work.
Enterprise architects are a higher-level position, usually reporting directly to upper management, such as the chief information officer.
Essentially, the end goal of an enterprise architect is to impact the efficiency and reliability of business information. To do this, they serve as the liaison between the IT and upper management in making critical technology-related decisions.
They must also take steps to ensure that projects put into action are agile and durable. This process helps ensure that the enterprise can adapt and withstand significant changes, both internally and within the marketplace.
How Do I Become an Enterprise Architect?
Now that you know what an enterprise architect does, you may now want to know how to become one? Usually, you will be required to have at least an undergraduate degree in computer science, information technology, or a related field with at least seven to ten years of relevant IT experience.
Many employers will also look for hands-on expertise with computer systems, mainframes, and other architecture technology.
Having knowledge or experience in multiple aspects of the business will go a long way, as well. By having this understanding, the enterprise architect will be able to maintain an open and informed dialogue.
Some of the most common hard skills for enterprise architects include experience with:
Enterprise solutions
Strategy development
Enterprise application integration
What Certifications do Enterprise Architects Have?
To further demonstrate and quantify their skills, enterprise architects seek out several different enterprise architect certifications.
These certifications include:
Certificate for Systems Engineer
Certified Information Security Manager
TOGAF 9
Salesforce Certified Technical Architect
Microsoft Certified Architect
Professional Cloud Solutions Architect Certification
Red Hat Certified Architect
Certified Information Systems Auditor
EC Council Certified Network Defense Architect (CNDA)
Enterprise architects are masters of combining a vast spectrum of skills and experiences to solve problems faced by businesses and their IT departments.
They serve as the glue that helps to bring the IT strategies in line with the broader vision of the business. As more companies seek to streamline their practices and bridge the technological gap, they will need skilled enterprise architects.
Your Next Career Choice
Now that we've answered the question "what does an enterprise architect do" you may be considering taking the necessary steps to pursue it as a career choice.
Remember, enterprise architects, stay in the loop. Which is why we suggest checking our blog regularly for news and tech updates to help you stay ahead of the game.
Information contained on this page is provided by an independent third-party content provider. Frankly and this Site make no warranties or representations in connection therewith. If you are affiliated with this page and would like it removed please contact pressreleases@franklymedia.com