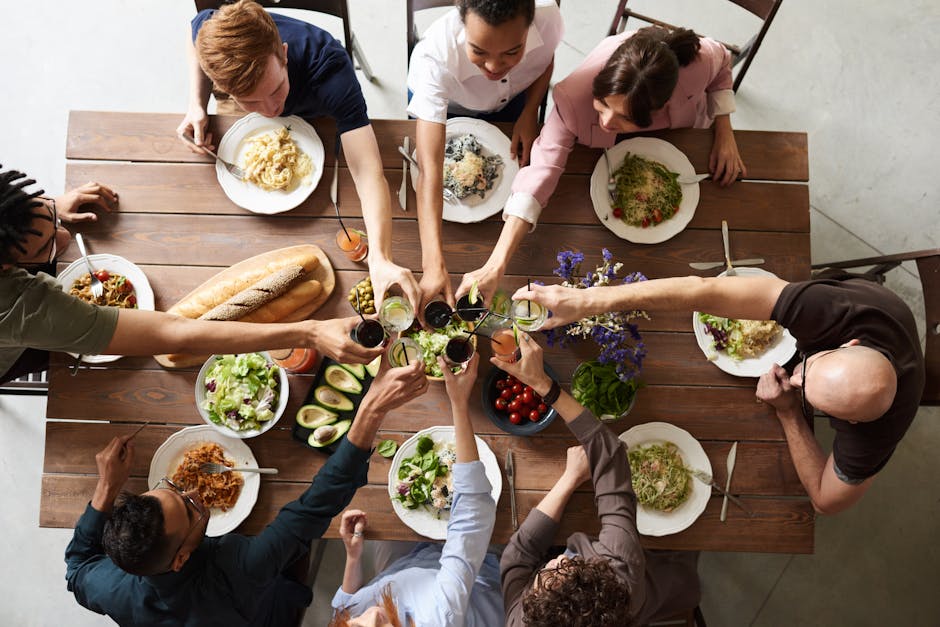 When you're throwing a party, there are lots of things to keep track of and to remember. If you want to throw a perfect party that everyone will love, you need to make sure you don't forget a thing before, during, or after your event.
The best way to ensure that you remember every important aspect and item is to make a checklist. When you write everything down on a list, you don't have to keep track of it in your mind. A party planning checklist will allow you to enjoy yourself during the planning and preparation process, stress-free, and will ensure that you are able to have a good time at the party, too.
Read on to check out our ultimate party planning checklist, and get ready to throw the best party you've ever had in your life!
The Best Party Planning Checklist
Some people love planning. Others hate it. However, there's no denying it; the best events are the ones that were well-planned by their organizers. Using a party planning checklist will help you immensely.
Planning for Before Your Party
There are many things you need to do before your party to ensure its success.
Invitations
Send out your invitations far in advance, but not so far that people will forget about it. Ask your guests to RSVP by a certain date, and follow up with those who don't.
Venue
Choose an appropriate venue for your event. Perhaps your home will be fine, but if you are having a big party, you may want to rent a space. When choosing an event space, make sure you check reviews online before committing to anything. A shabby venue or poor service can ruin your party entirely.
Food & Drink
Figure out what food and drink you want to serve and how much you will need to make everyone happy. If you're cooking, make a plan of attack for preparation. If you will hire a caterer or are ordering out, put in your order early, and double and triple-check it.
Also, don't forget to order enough plates, cups, napkins, serving vessels and signage. Party supplies like these are some of the most often forgotten items.
Planning for During Your Party
Once your guests arrive, you will want to enjoy yourself, and you certainly should do so. However, pre-planning some aspects of the party itself will save you a lot of stress and headache.
Music
Whether you hire a band, hire a DJ, or make a playlist, you will want to have music playing throughout your party, and you won't want to have to think about it too much in the moment. Plan the music ahead of time, and it can just happen without any extra help from you.
Activities
Depending on your personality and the type and size of party you are throwing, chatting, eating, and listening to music may be enough activities to keep everyone busy. However, if you are inviting a bunch of people who don't know each other, or people from a variety of age groups, you may want to plan some fun activities, ice breakers, or games.
Planning for After Your Party
When the party is over and everyone goes home, you're not quite done yet. Don't forget to plan for after the party, too.
Clean Up
No one likes cleaning up after a party, but it has to be done. Recruit some friends and loved ones to help you, and it will be much less painful. You may even want to create a chores list beforehand so everyone knows their job and so you don't have to worry too much about delegating tasks when you are tired.
Gratitude
Be sure to take time to thank everyone for coming. In today's digital age, it's easy to send out an email or some texts to tell everyone that you had a great time and that you were so happy they could make it. Your guests will appreciate it.
Happy Partying
Planning a party can be overwhelming, but if you take the time to make a plan and stick to it, throwing it can be a breeze. Follow this party planning checklist and you will be the host of a party that your friends and family will be talking about for years to come.
Want to learn some other helpful tips?
Make sure you check out the rest of our blog!
Information contained on this page is provided by an independent third-party content provider. Frankly and this Site make no warranties or representations in connection therewith. If you are affiliated with this page and would like it removed please contact pressreleases@franklymedia.com