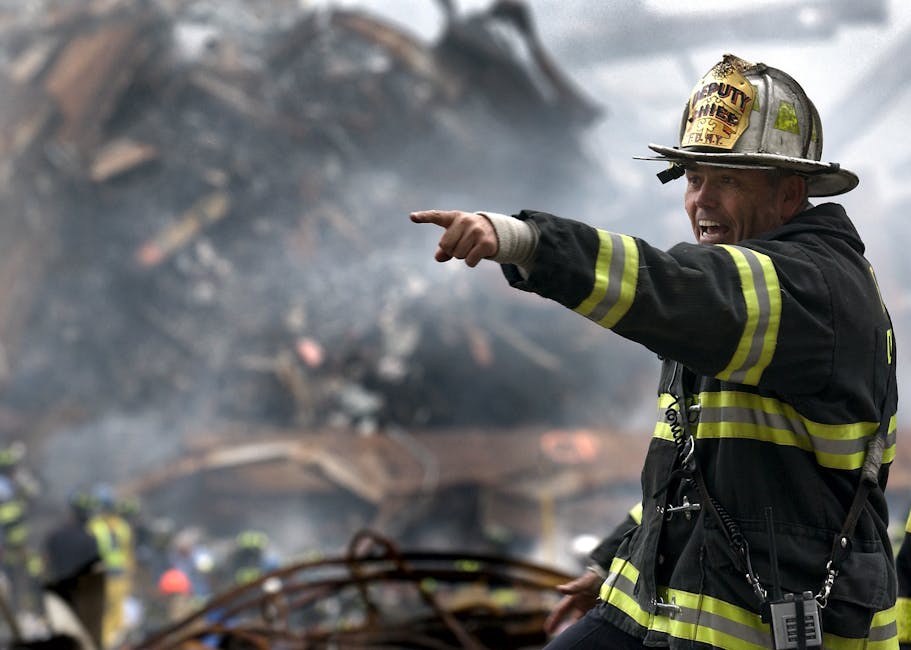 Each year, 218 million people face a natural disaster and 60% of people are not preparing for disasters. It's easy to get in the mindset that it'll never happen to you, but the truth is, disasters happen.
With proper planning, you can ensure you and your family are safe and can get back on your feet as quickly as possible. Here's how to prepare for an emergency.
Why You Need to Plan
If there's some natural disaster, utilities or services may be turned off, which means you won't have access to water, communication, and refrigeration to store food.
It could also take a long time for responders to get to you, especially if there is a large natural disaster with other victims. Some emergency situations give you no time to prepare, like earthquakes, terrorist attacks, or tornadoes. There could also be issues right after a disaster, like looters in the streets, which makes it safer to stay home.
If you have a family member with special needs, it's imperative you plan ahead and have the needed supplies to keep this person healthy. These supplies may be impossible to get after certain emergencies.
Know What to Prepare
Your best defense after an emergency is knowledge. You need to know what to do after each situation whether it's a natural disaster or terrorist attack. You need to be self-sufficient for at least three days.
This means you need access to:
Food
Shelter
Water
First aid
Sanitation
This means you need an emergency supply kit with all your necessities. You must have it in one easy-access location, where all family members know where to grab it.
Emergency Supply Kit
To carry all your items, you need to find a plastic tote or waterproof bag that's easy to bring. You may need multiple containers for your home kit.
Items you need in this disaster supply kit include:
Personal hygiene items
Blankets
Cash
Plenty of water
Non-perishable foods
Flashlight
Extra batteries
Medication (like ibuprofen, antacids, antibacterial cream, peroxide, allergy medication, etc.)
Extra clothes
Extra shoes
Important papers, such as insurance policy numbers and forms of ID
Personal hygiene products (like toothbrushes, toothpaste, soap, shampoo)
Prescriptions
Lighter
Weather radio
Baby supplies (diapers, formula, baby wipes)
Pots to heat up food
Utensils
Multi-tools
Spare credit cards
Portable phone chargers
Knives
Whistles
Don't forget first aid supplies to help with wounds (like bandages), or other ways to clean and sew up a wound.
You should also keep a contact list in this kit with phone numbers and addresses. Keep a list of what you need to do before you leave and how to do them.
If you have pets, don't forget to plan for them too. Keep pet food in your kit, along with vet information and medication. Have ways to transport pets and clean up after them as well.
You should visit your disaster preparation kit every six months. Check for expiration dates and make sure everything is relevant. Replace anything that is expired or no longer needed.
Vehicle Kits
In addition to your home emergency kit, you may want to store some items in your car or nearby to grab. Include water, food, and blankets in case you have to leave your home in a hurry.
Know Evacuation Routes
If you need to leave your home, make sure you know the evacuation route. If the government says to evacuate, you should follow orders for your safety. You don't want to wait too long, because these escape routes can be crowded or eventually blocked off, depending on the situation.
You should be ready to leave your home within 30 minutes after being told to evacuate. You should have a Plan B for a different route or destination if needed. Make sure your car always has a half tank of gas so you can leave quickly if needed.
Practice Your Plan
This can't be stressed enough. Make sure you have drills, just like you did in school. Everyone in your family needs to know where to go if there is a fire, tornado, or any other disaster.
Have a meeting spot for every situation. Determine a call order to keep in contact or how you will reach one another if you're not together.
You need to know where to go, how to contact one another, how to get back together, and what you'll do in different situations.
Know Your Home
Be sure everyone knows where to find things in your home. You may want to include a map of your home and label where crucial items are located. For example, label and include instructions on how to shut off the water and electricity in your home.
Take a Home Inventory
After you have your kit and plans, you need to be able to protect your property. This includes an updated home inventory of your belongings. This will help you with your insurance policy if you have a claim.
Take lots of pictures or videos of larger items. Be sure you visit this inventory list often. There are several apps to help make this procedure easy and keep it electronic for easy access.
Update Your Insurance Each Year
It's important to visit your insurance policy each year to make sure you have adequate coverage. Small changes can affect your insurance.
If you've moved, you need to make sure you have any other needed coverages. Talk to your agent about the best flood insurance, life insurance, and property insurance. A disaster is stressful enough, and you don't want to have any additional financial implications.
Know How to Prepare for an Emergency
It's important that you know how to prepare for an emergency. If something happens, you won't be able to think clearly.
You should have an emergency kit to help you stay self-sufficient for three days, clear plans on what to do in each situation, and you should also stay up-to-date on your property inventory and insurance to protect you financially.
Be sure to pay attention to local news and weather. You can keep checking out our site for local news and events to keep you informed.
Information contained on this page is provided by an independent third-party content provider. Frankly and this Site make no warranties or representations in connection therewith. If you are affiliated with this page and would like it removed please contact pressreleases@franklymedia.com