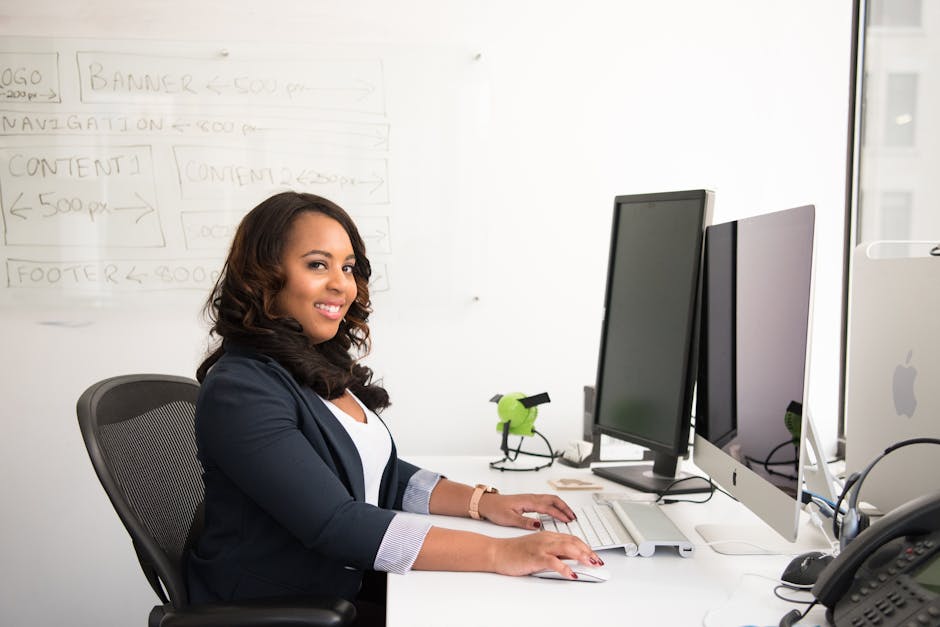 Thinking of becoming a medical secretary? Before you do, it can help to learn a little about the job.
Between 2016 and 2026, an estimated 129,000 jobs should open up. This equates to a 22.5% employment growth for medical secretaries during this time. Job prospects are particularly good for employees looking to work in surgical hospitals and physicians' offices.
Keep reading to discover the medical secretary requirements that can help you get the job! By learning more about the requirements, you can prepare yourself to become the perfect applicant.
Prepare yourself for a career as a medical secretary with this guide.
Duties & Responsibilities
Before you can get a job as a medical secretary, it helps to understand the medical secretary job description first.
Medical secretaries are responsible for the flow of patients who pass in and out of a doctor's office each day. For example, you might greet patients as they arrive. Medical secretaries also:
Work behind the scenes
Make sure all records are in order
Scan insurance cards
Collect copayments
The medical secretary job description also involves answering the phone and checking patients in and out. You'll likely see over a hundred patients each day. As a result, it's important you're able to adapt to a fast-paced, hectic environment.
Medical secretary jobs also involve:
Assisting with medical reports
Taking medical histories
Scheduling staff meetings
Preparing invoices and memos
Sending appointment reminders and follow-ups
Performing database and file system management
Arranging hospitalization
Ordering surgical or medical supplies
Answering the phone and directing patients
As a member of the team, patients, physicians, and the medical staff will rely on you to keep the office running smoothly. In addition to your administrative and supportive functions, you'll also require medical knowledge.
For example, you'll need to know medical terminology and remain up-to-date with medical procedures and business practices.
Given these duties and responsibilities, medical secretary requirements also include good computer skills. Otherwise, you won't have the ability to maintain accurate records. Strong computer skills will ensure you efficiently process patient information, such as insurance claims and payments.
You'll also need to manage the office database, the physician's schedule, and patient records.
These responsibilities will ensure the entire operation runs smoothly.
Education & Certification
In order to perform medical secretary jobs accurately and efficiently, you'll need the right education.
Medical secretaries don't need an advanced degree. However, executive medical secretary requirements include a bachelor's degree. To best perform the job, you'll also need additional certifications and coursework.
For example, you'll need a high school or equivalent diploma to start. Remember, you'll need a bachelor's degree to become an executive medical secretary. Some certificates are voluntary, such as the:
Certified Administrative Professional (CAP)
Organizational Management (OM)
You can receive these certifications from the International Association of Administrative Professionals (IAAP) after passing a written examination. You'll also need hands-on experience in order to receive these certificates.
Some colleges and vocational schools offer helpful educational programs. These programs can help prepare you for your certification testing beforehand.
Other courses can help cover:
Computer systems
Office management
Keyboarding
Word processing
Medical secretaries require basic office skills. You'll also need to learn medical terminology so you can understand a physician's specific needs. Understanding hospital, laboratory, and clinical procedures can also better prepare you for the job.
You can obtain this knowledge through classroom instruction or on-the-job training.
Some high schools, vocational-technical schools, and community colleges offer formal training programs.
Receiving these certificates can make your job as a medical secretary easier in the long run. By learning more about medical secretary requirements before applying for the job, you can appear as one of the best available candidates.
Skills & Competencies
Before you look into medical secretary jobs, make sure you have all the necessary skills. A few additional medical secretary requirements include:
Excellent computer skills
The ability to use email, word processing software, and spreadsheets
Understanding of recordkeeping and billing software
You'll also need a few personal qualities, or soft skills. These skills can make your job as a medical secretary easier for you and better for patients.
For example, you'll need strong verbal communication skills. The ability to properly convey information will help you communicate with support staff, medical professionals, and patients. Otherwise, the people you work with and speak to may have a difficult time understanding you.
This can slow down the workflow or lead to unnecessary mistakes.
In the medical field, any mistake could become costly.
You'll also need active listening skills. The ability to listen will help you properly understand what a patient needs. You'll also have an easier time understanding a physician's instructions and working with your team.
Medical secretary jobs also require a lot of writing. Remember, you're responsible for patient records and managing the filing system. Strong writing skills will make it easier for you to correspond with other medical offices.
You'll also need to communicate with patients and insurance companies in writing as well.
Interpersonal skills are another necessary soft skill you'll need. Interpersonal skills involve understanding body language. This can help you as you interact with patients.
Learning how to negotiate with and persuade people can also help you work with health care professionals and patients.
Finally, you'll need to remain organized. Your organizational skills can help you keep track of insurance forms, patient files, office supplies, and schedules.
These medical secretary requirements can help you become a strong applicant for the job.
How to Get the Job
The majority of medical secretaries work in dentist's offices (8.8%) and physician's offices (6.93%). However, you can also choose to work in:
General medical and surgical hospitals
Offices of other health practitioners
Outpatient care centers
Specialty hospitals (excluding psychiatric and substance abuse)
You can check for medical secretary jobs on Indeed, CareerBuilder, or iHireMedicalSecretaries.com. You can also intern at these health care facilities beforehand to develop your skills.
Medical Secretary Requirements: What You Need to Get the Job
Interested in becoming a medical secretary? By learning these medical secretary requirements, you can become the strongest applicant for the job. As a result, you'll stand out from the rest!
Explore the Careers section for more job opportunities!
Information contained on this page is provided by an independent third-party content provider. Frankly and this Site make no warranties or representations in connection therewith. If you are affiliated with this page and would like it removed please contact pressreleases@franklymedia.com