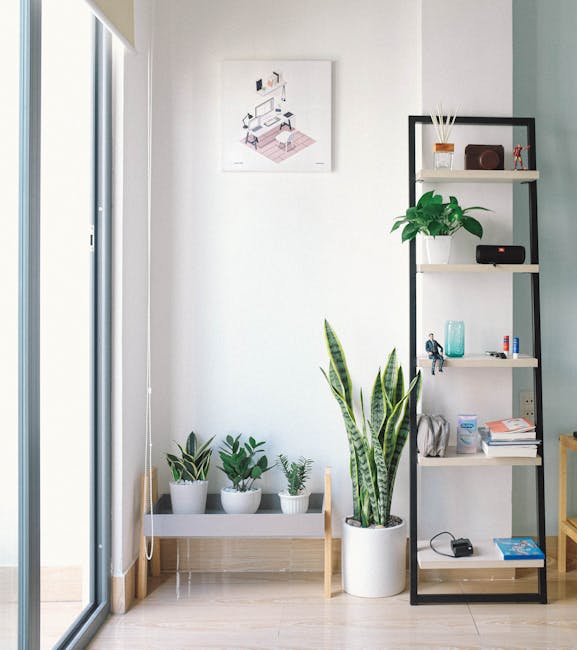 It's a new year and wouldn't it be nice to start fresh? Not just with a brand new year but with a breath of fresh air.
Current air quality can make it hard to breathe but there are things you can do to freshen the air around you and help your home be more inviting and comfortable.
Check out these ways to freshen the air around you and leave you and your family feeling refreshed and breathing easier.
1. Sugar and Spice and Everything Nice
One of the most mouthwatering and alluring ways to make your house smell great is to cook or bake some appetizing treats. There's nothing like walking in the door to the smell of fresh-baked cookies or the tempting aroma of apple pie with a hint of cinnamon.
If you aren't the Gordon Ramsey or Duff Goldman of the family and want to smell the tantalizing smells of a bakery without the work you can always cheat a little. Placing some cinnamon and water in a pot and simmering on the stove can quickly fill your home with the smell of fresh baked goods without the calories. Just be sure to have some type of delicious morsels for those who start salivating from the smell of promising tasty desserts.
2. Candles, Sprays, and Infusers
There are thousands of products out there to cover or combat odors and give the air any scent you desire. You do run the risk of simply adding to the smell and making it a sickening mixture of perfumey fragrance and the original odor you were trying to get rid of.
Using essential oils and scented candles or wax melts are a popular way to give a space a warm and pleasant aroma. If you have pets or someone in the home with environmental allergies or sensitivities, you'll want to be careful about which substances you use and where you place them.
Some essential oils and products can be irritating to allergies and dangerous to children or pets if ingested.
3. Air Filters and Purifiers
If you want to do more than just mask or cover the smell and actually want to clean the air then an air purifier may be the right choice for you.
If you already have an air purifier then you may need an air filter cleaner from time to time to make sure that your unit is always operating at it's best and is cleaning the air.
This option has the added benefit of not just making the air smell cleaner but can clean dust, allergens, bacteria, and odor from the air which gives everyone in your home a better chance at being healthy and happy even when they suffer from conditions like allergies, asthma, and respiratory disorders.
Improve Your Current Air Quality
You can improve your home's current air quality by keeping your home as clear of dirt and dust as possible. Check the air quality rates on local weather reports and if you're worried you can always get a quality test done to ensure there are no concerns of mold or other pathogens that can cause illness or difficulty breathing.
Don't forget to bookmark our site for easy access to lots of tips and articles on living your best life.
Information contained on this page is provided by an independent third-party content provider. Frankly and this Site make no warranties or representations in connection therewith. If you are affiliated with this page and would like it removed please contact pressreleases@franklymedia.com