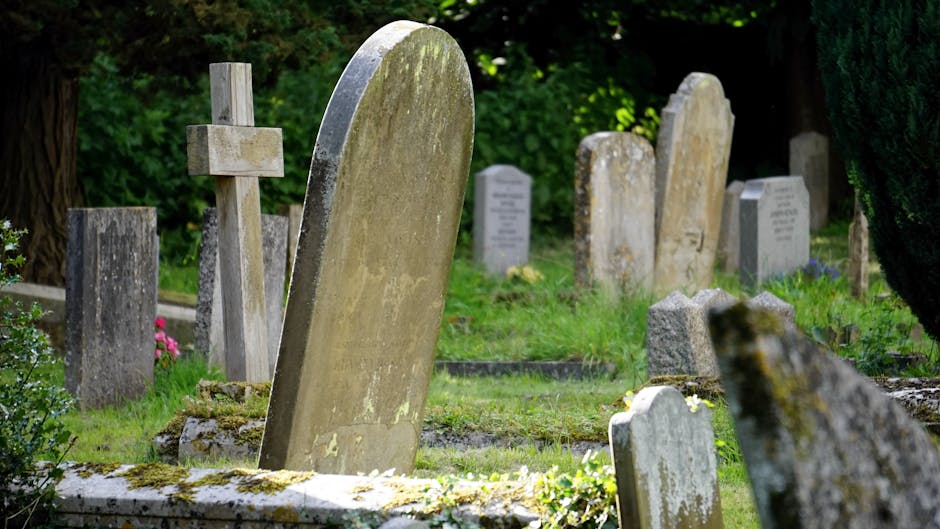 Even though we'll all end up there eventually, we don't often like to think of the twilight of our lives. Passing on from this life does require a number of decisions to be made, however, and they need to be made ahead of time with sound mind and soul.
Deciding between cremation vs burial is one of the big choices you'll need to make as the end of your life draws closer. There are certain benefits to each method, and you should take the time to make yourself familiar with both options. One might appeal to you while the other doesn't, or you may be open to both.
Need the information to help make your decision? Read on and we'll walk you through what you need to know about both cremation and burial services.
Cremation of the Body
Choosing between cremation and burial at the end of one's life is a deeply personal choice. There are a lot of different ways to approach this decision, and no angle that you take it from is wrong.
Cremation Is More Affordable
However, if the financial realities are one of the factors you're weighing, cremation is a clear winner. At the end of the day, cremation is just a more financially-viable option than a traditional burial. You don't have to buy a coffin, a plot of land, or for the expensive embalming process.
This is likely one of the reasons that cremation is becoming so popular with many American families. Though there used to be a resistance to the idea of cremation at the end of one's life, it's now a popular practice in all parts of the country.
Financial realities are more important than ever these days, and cremation can certainly help leave more money in your will to be allocated to other places.
Cremation Is Simpler and More Flexible
There is a whole lot of work that goes into pulling off a traditional burial. Outside of the process of buying land, casket, tombstone, and so forth: there's also the planning of the funeral as well.
This is a lot to juggle for any family who's still in the throes of grief, even if much of it has been pre-arranged.
In comparison, cremation is simple and relatively painless. A ceremony can be held at the most convenient time in the process for the family, and an urn is small enough to be transported anywhere. That gives the family much more time to arrange a proper ceremony, whether that be a burial, scattering of the ashes, or something else.
Cremation Is More Environmentally Friendly
Generally speaking, if you care about the environment than you might want to consider cremation as an end of life process. There is some debate surrounding the environmental impact of both forms, and cremation by no means isn't impact-less.
That being said, traditional burial takes up lots of space in the Earth. Often, chemicals used to preserve a body can leak into the ground and pollute. Cremation does release carbon into the air, but better technology is helping to lessen this impact.
It's best to talk to a specialist, like those at Green Meadow Memorials, if you have questions about environmentally-friendly end of life practices.
Burial of the Body
Cremation is a relatively new trend in terms of end of life processes. Burial of a body is the far more traditional choice for most families. There are a lot of reasons why this choice might be better for you.
Respect for the Body
One of the main concerns many have when considering end of life practices is respect for the body. Simply stated, many don't like the idea of becoming ashes. This is a personal choice to consider for those who are facing the latter half of their lifetimes.
It's not all about the self either, however.
Many families wish to respect the deceased's body, and being able to look into the face of their loved one before they're put into the ground is a moment of great importance. In many religions and cultures, this viewing of the body is a key and vital part of the grieving process.
Allows a Place to Visit
We never want to feel as if our loved ones have truly left us. Having a permanent gravesite can give family members a place to go to talk and check in on their loved ones. They can bring flowers.
At the end of the day, this is often considerably more in line with the surviving family members than it is with the deceased. It really depends on the family and if this kind of visitation is important to them.
Required By Religion
In some religions, traditional burial is required. In the Christian faith, for example, many believe that cremation is unlawful in the eyes of God. Until the 1960s, the Church forbid cremation, though this ban was eventually lifted and opinions now differ throughout different religious organizations.
Depending on your own faith and beliefs, traditional burial may be something you feel you need to do to adhere to larger rules.
Cremation vs Burial
It can be difficult to have to decide between cremation vs burial at the end of one's life. There are benefits and drawbacks to both, and at the end of the day, it's about what feels best to you. Reading through the above information should help you learn what you need to know to come to the best decision.
Need more life advice, tips, and tricks? Check out our blog for more.
Information contained on this page is provided by an independent third-party content provider. Frankly and this Site make no warranties or representations in connection therewith. If you are affiliated with this page and would like it removed please contact pressreleases@franklymedia.com