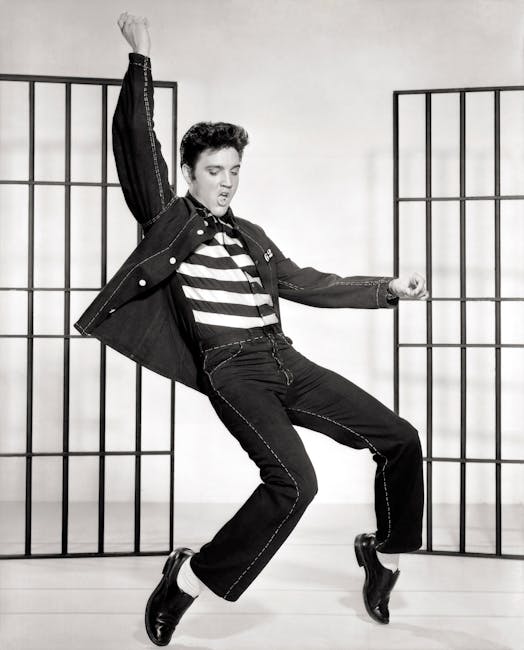 Now more than ever, celebrities interest and entice the public.
Tools such as social media put you into the everyday lives of your favorite celebrities. That's why some celebrities, such as Kim Kardashian West and Ariana Grande, reach millions of users every day.
Are you booking an event and are finding ways to attract a larger audience? The easiest way to turn your event into a success is by hiring celebrities.
Unfortunately, celebrities aren't the easiest to contact and hire. You have to go through many hurdles and possibly pay lots of money to get in touch with celebs. But hiring celebrities for your event is possible.
If you're wondering how to contact celebrities, use this guide to get in touch with the stars!
Choose Your Celebrity
You need to know who you're booking, right? But a lot more goes into choosing a celebrity than you think.
Most people will want to book a celebrity who's within their own interests, such as their favorite actor or singer. However, it's best to book a celebrity who aligns with your event.
For example, find a celebrity who has a connection to your event. Maybe they made an appearance at similar events. If you're hosting a fundraiser, maybe they have a connection to your cause.
You'll also want to know if your audience will like your celebrity. For example, if you're booking a corporate event, a comedian won't be the best celebrity guest choice.
It's best to book celebrities in specific niches; for a corporate event, you'll want to book a famous CEO or an influencer in their industry.
When you have your eye on a celebrity, you must think about the logistics. Not all celebrities make event appearances. It's best to find this out before contacting their agent.
Some celebrities will be booked, so it's best to have a few celebrity options.
Prepare and Form Your Plan
You shouldn't reach out to celebrities without a plan. Detailing your event and why you want to hire that specific celebrity will ensure their agents pay attention to you.
First, plan how you want the celebrity to participate in your event.
A celebrity appearance will turn heads and will catapult your event. Or, you may want to opt for a social media marketing campaign where a celebrity posts about your event on their social media profiles.
You'll also want to plan certain audience statistics. Examples include age range, occupation, location, gender, and ethnicity.
From here, you'll want to detail your event. Is this a music festival? An awards ceremony? A fundraiser? Business convention?
Use this information to create an effective template you'll send out to the celebrity's agents.
How to Contact Celebrities: Steps to Follow
Now that you know what celebrity (or celebrities) you want and you have your plan, it's time to contact the celebrities. Follow these steps for success!
Find Their Management or Agency
You don't contact most celebrities directly. You first go through their management or their agency. But finding their agent isn't easy — or at least find their contact information.
If you're having difficulty finding the celebrity's contact information, start by asking your network. Another colleague may put you in the right direction.
If you don't have any connections, start by researching the celebrity's website and looking for contact information.
You can also contact them on social media; most celebrities' PR and agents also run their social media channels and they will see your request.
Some celebrities go through specific booking platforms for event appearances. If you want to book a celebrity, you'll have to contact the entertainment agency and not the celebrity's personal management.
Give Them a Reason to Attend
You're more than likely not the only event company asking a well-known celebrity to attend your event. Give them a reason to attend yours.
The template you created previously will benefit you. But you can further personalize your request.
For example, is your event a place where they can promote their new album, movie, or another project? Is the event located in the celebrity's hometown?
If your event is something you know the celebrity is passionate about, use that as leverage.
For example, if you're hosting a fundraiser and you know the charity is something the celebrity is interested in, explain your charity and the work the celebrity has done previously in that field.
Sometimes, you don't have a specific reason to hire a celebrity. Maybe you're just interested in their appearance and/or you know the audience will love them. You can also emphasize this.
You can state you love their new movie, album, or any project they recently released. If they're a performer, such as a musician, maybe you can explain your audience is a huge fan of their work.
Pay Up!
Unfortunately, booking a celebrity isn't cheap. Expect to spend a lot of money so they can make an appearance.
Most celebrities will have a set price. If you can't afford it, you can try and negotiate another method. For example, you can opt to pay for online or social media promotion.
Some celebrities may be flexible with pricing and are open to you setting the price. In this case, look at your budget and see what you can afford.
You also need to consider travel expenses, drinks, meals, snacks, transportation, lodging, a green room, and anything else on their rider (or the document that lists the necessary accommodations when booking the artist).
Host the Show of the Year With a Popular Celebrity
If you're hosting an event, a celebrity appearance will make your event the show of the year.
First, you need to know how to contact celebrities. A-list celebrities can be difficult to contact but niche celebrities and influencers commonly make appearances at events.
Prepare your contact plan, find the right contacts, entice the celebrity, and pay the necessary fees. After this, you'll notice your event attendance grow!
Do you want to know the local news? Continue reading our website.
Information contained on this page is provided by an independent third-party content provider. Frankly and this Site make no warranties or representations in connection therewith. If you are affiliated with this page and would like it removed please contact pressreleases@franklymedia.com